Isolation, insularity, the mix of different cultures that Ibiza has been exposed to throughout its history, or simply the events that the island's inhabitants have lived through over the centuries have ensured that their genes differ from the rest of the Mediterranean world.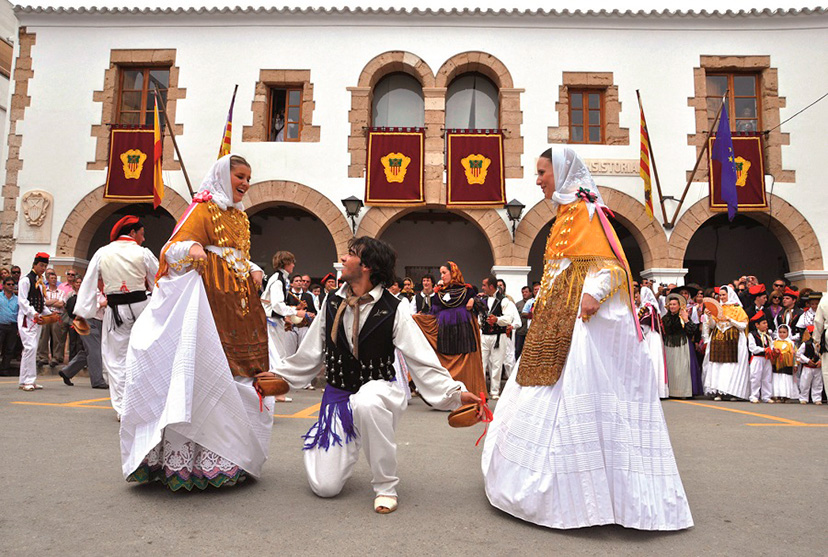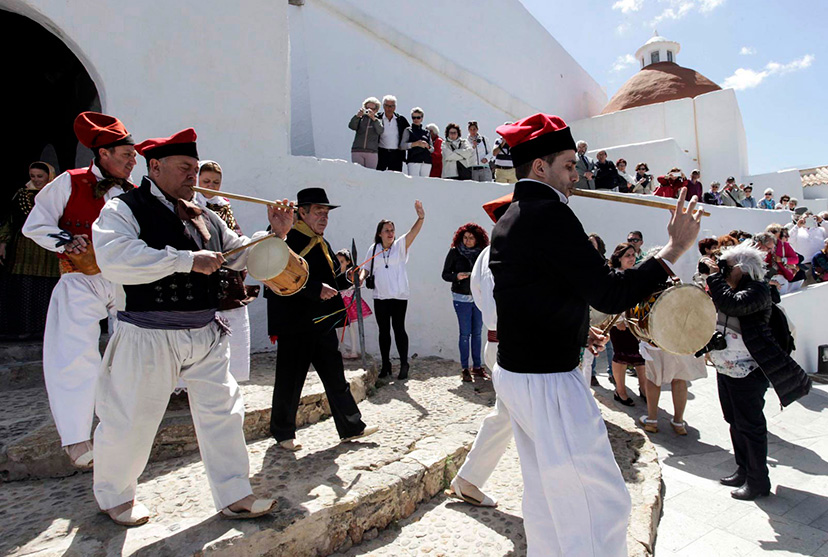 One curious fact, for example, is that no trace remains of Phoenician "blood" in their genes, but nor are there any traces of the other cultures that have populated the island over the centuries, such as the Romans, Arabs or Carthaginians. In fact, the biggest imprint on the island genetics is the  Catalan conquest in the 13th century, an invasion that is still celebrated every 8 August, the principal day in the Island's Fiestas de la Terra festival, not just as part of the island's cultural heritage and social identity but also from a genetic perspective. From then on the turbulent history of this tiny territory, which frequently suffered the scourges of pirates, famines and epidemics that decimated their population, led to a major genetic differentiation from the rest of the neighbouring territories, similar to that which exists between the Basques and the rest of the inhabitants of peninsular Spain.
The data has been taken from a study published by researchers at the Evolutionary Biology Institute (IBE) at the Pompeu Fabra University (UPF)  and the Senior Council for Scientific  Research  (CSIC) entitled: "The Ibizan people: an unexpected case of isolation in the Western Mediterranean", a document  confirming that the island's inhabitants, aside from living in a unique paradise, are simply "different".  Published in the "European Journal of Human Genetics", the paper is based on a total of 189 samples from 13 of the 17 Spanish regions, 105 samples from the Eastern Mediterranean region, 157 from North Africa, and DNA found in the hypogea of the Phoenician necropolis at Puig des Molins in Ibiza.
Despite the fact that they are also island dwellers, the Majorcans, Minorcans and Sicilians share the same traits and are more similar to the other inhabitants of Spain and Italy. The study concludes that insularity is not a factor in the peculiarity of the genome but concerns a more specific and isolated differentiation.
Although the island covers 577 square kilometres, it was not until the modern era in the nineteen sixties that the population stabilised and exceeded 35,000 inhabitants despite the different settlements that have been recorded since six thousand years BCE. This conjunction of fortuitous events has given rise to the fact that the island, which according to the last census, today has a population exceeding 150,000  and is a crucible of cultures,  is one of the most sought after destinations in the world, known for the hospitality of its people and the beauty of its natural landscape, quite simply, different and unique.