Defining Carlos Martorell is a tough call: he was one of the first public relations promoters in the world, and the impetus behind the "Flower Power" party hosted by Pacha, he wrote the novel "Requiem for Peter Pan" and was the only person who managed to bring together Anne Hathaway and fashion designer Valentino in a toast at one of his parties, while model Jon Kortajarena made the hearts beat faster of rivals to the charms of online influencer "la vecina rubia", his would-be love interest.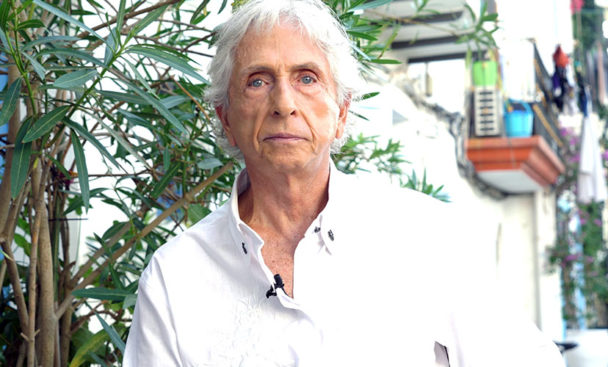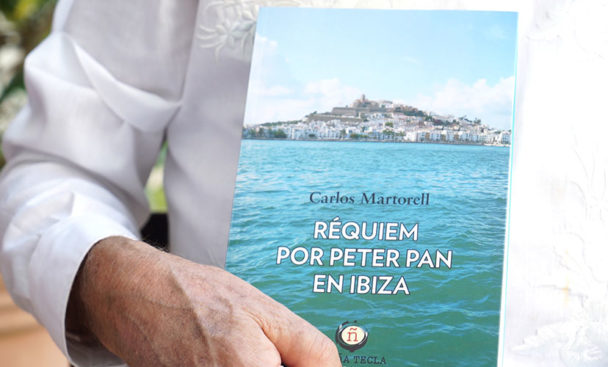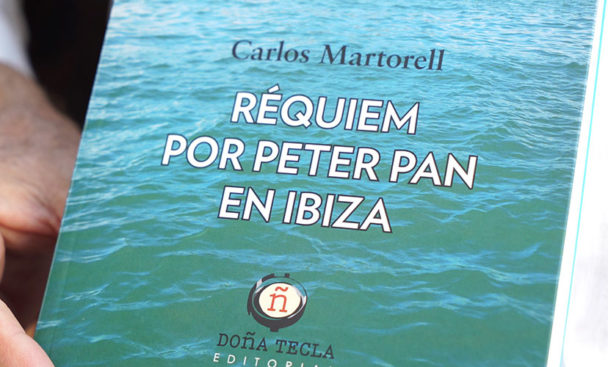 Carlos Martorell began our interview by recalling the moment that he gave up his career as a lawyer, left his family and comfortable life style in Barcelona, and headed for the white island in 68, to become one of the true hippies of the day.
A soul-searching individual who fell in love with Ibiza and who, despite having lived in cities such New York, Paris, Madrid and Barcelona affirms that "the 60s and 79s on the island were unforgettable times, and I became addicted to its charms" and he emphasises the fact that "Franco was in power, and yet here, there was an incredible sense of freedom that was hard to comprehend".
We asked him to describe the Ibiza of that time and he recalls "a group of amazing individuals who lived on a virgin, nudist island. They were beautiful people, hippies and cosmopolitan types and we felt like an enormous family, and that we could do whatever we wanted". "The island belonged to us" he concludes.
50 years later, Martorell has reinvented himself as a journalist, photographer, publicist, stylist, and PR man and, above all, promotional ambassador of Ibiza as is clear from his documentary "Carlos Martorell polifacético" (Carlos Martorell, all-rounder). We asked him what he liked best about his varied and extensive field of work and discovered that what fascinates him most is creativity. "At all my events I put on an entertaining, fun show, I like to design the invitations, I oversee the décor and I even control the catering. In short, I love everything that involves creativity!"
With this in mind we ask about his collaboration with Pacha and the "Flower Power" party and he tells us how "39 years ago Piti Urgell invented this incredible event and to ensure its success she asked me to promote it, and again to create her VIP fiesta in 1999, that is now held yearly". So what is the recipe for an event that absolutely no one wants to miss? He confesses that this is the task that entails the most effort of everything that he turns his hand to, "even more than anything that I have done for big international fashion firms, here I have to deliver all the invitations personally and it takes me a month to get round all the addresses, because no one has a post code, I call the guests and they explain where they live, then they call me to confirm and tell me who they will be accompany them". "It is the most critical time, because to ensure that the party is a success I have to get serious, and I am obliged to say "no" a lot and that is something that I never like doing" he claims. When we ask him about the one person he hasn't managed to get to come to the party and who best represents the music and the whole aesthetic of the 60s and 70s, he is unequivocal: "it would be just great to have Bob Dylan, people say I used to look a lot like him when I was young".
We leave talk of events aside for a moment to ask him what he likes about today's Ibiza, and we were surprised to learn that "it continues to be the sea, I have always loved the waters of this island, I used to ride horseback along the beaches by myself wearing nothing but a thong". The sea is really important here and we need to care for it and protect it as it deserves" he opines.
As the interview concludes, Martorell points out that he misses the old days "when we were able to showcase the island to celebrities from all over the world including members of royal families". "The island is internationally renowned, it no longer needs to be discovered, anyone can go online and find out everything they need to know," he comments. He also explains the way the island has evolved, in both good and bad ways: "Ibiza has changed a lot, when I discovered the island, it was very poor, your Ibizan went around on his clapped out old Mobylette, on a pushbike, or with a donkey and cart, now islanders ride around in Ferraris!" Even so he condemns the fact that "although economically there are many Ibizans who have earned an extremely good living for themselves, there are others who, however much they may have contributed to the island's assets, have ultimately lost out," and he reiterates the idea that "the island has earned a lot of money and that is positive, as long as it isn't misused for the wrong purposes".
We take our leave from Carlos Martorell at his home in one of Dalta Vila's cobbled streets in Ibiza's city centre, in the shelter of its ancient walls, as he recalls a comment made by King Juan Carlos in the 80s, as he made his goodbyes to the civil authorities following a state visit, "As he stepped onto the plane, he said not a single brick more in this place." For this versatile PR publicist, that premise to ensure that the island remains safe from plundering, is the future map of an Ibiza that he hopes will continue to amaze and astonish visitors for the next 50 years to come.