The traditions of Ibiza often coincide with those of Catalonia, making calçots (scallions) the star feature of any table at this time of year.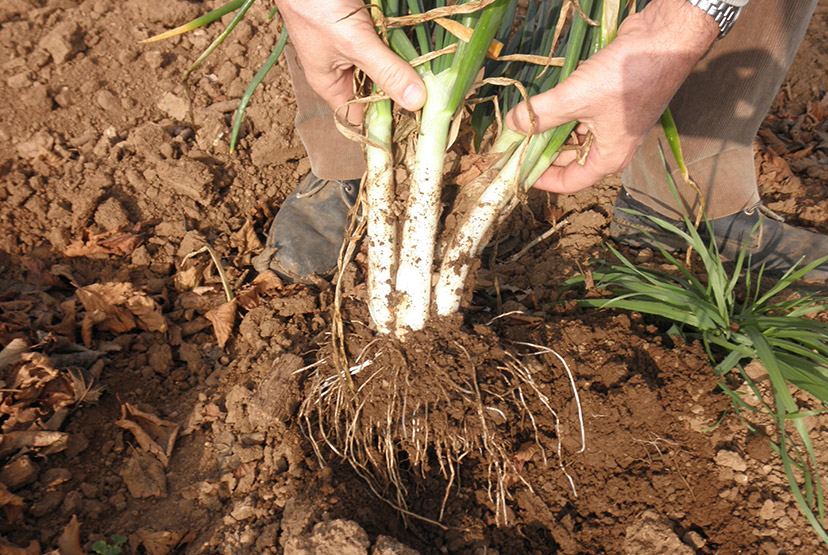 Calçots are originally from the town of Valls, in Tarragona, which has made them its most representative dish, and for decades they have also been eaten on the islands with their delicious Romesco sauce in a ritual in which families are able to enjoy this fine and tasty seasonal delicacy.
In Catalonia this takes the form of a traditional feast: the calçotades; a day on which this variety of scallion with the appearance of an elongated onion is cooked over a large fire. The cooking process consists of wrapping bundles of twenty calçots in newspaper and cooking them over the fire for thirty minutes. When the outer layers of the calçots are black and begin to open, they are ready to be eaten!
Calçots are an easy, healthy and entertaining dish to eat at home or outdoors and in company. The eating ritual consists of peeling the layers of the onion and smearing them with the famous Romesco sauce, which is made from a mixture of chopped toasted almonds, bell pepper, garlic, tomatoes, chili, olive oil, sunflower oil, parsley, vinegar and salt.
The season for calçots and calçotades lasts from November to April, when the restaurants of Ibiza offer this natural and nutritious product, accompanied by their own particular sauce recipe, for both islanders and tourists to enjoy this tasty and entertaining culinary tradition.
At the Can Berri bar in the village of Sant Agustí des Vedrà they offer two calçotades in February and another two in March. They prepare a set menu that includes grilled meat and calçots with Romesco sauce accompanied by a live music show.
The Can Xarc restaurant in Santa Eulàlia des Riu offers many entertaining events every year, including their beloved calçotades. Prepared with the original Valls calçots, this restaurant opens its doors to lovers of this delicacy every weekend until mid-April.
Every season, the Es Caliu restaurant, also located in Santa Eulàlia des Riu, accompanies its calçotades with calçots harvested from its organic garden and accompanied by live music. An irresistible option for all tastes.
But careful, if no one has warned you, it is always better to take a large bib or change of clothes. Getting your hands dirty and covering your face with charcoal is the most entertaining part of this dish and something the experts recommend!