Anyone who has taken a walk through Ses Salines Natural Park with its 16,000 hectares, 13,000 of which include coastline, will know that it harbours some real natural treasures.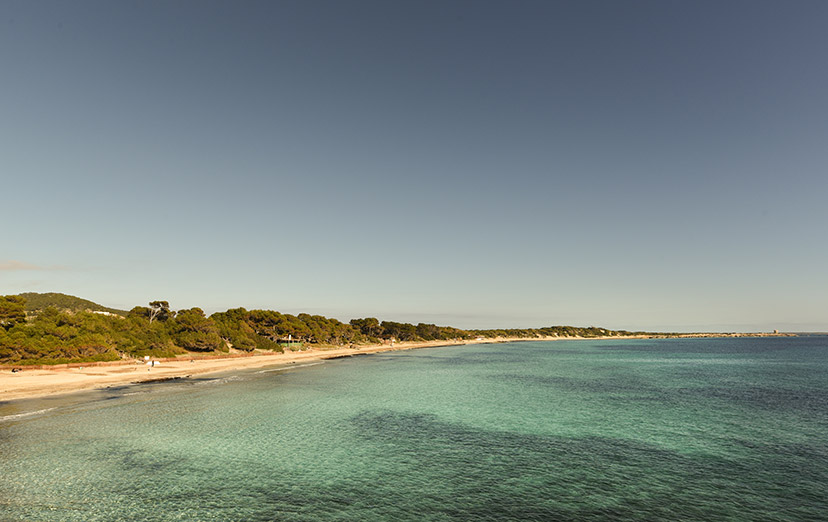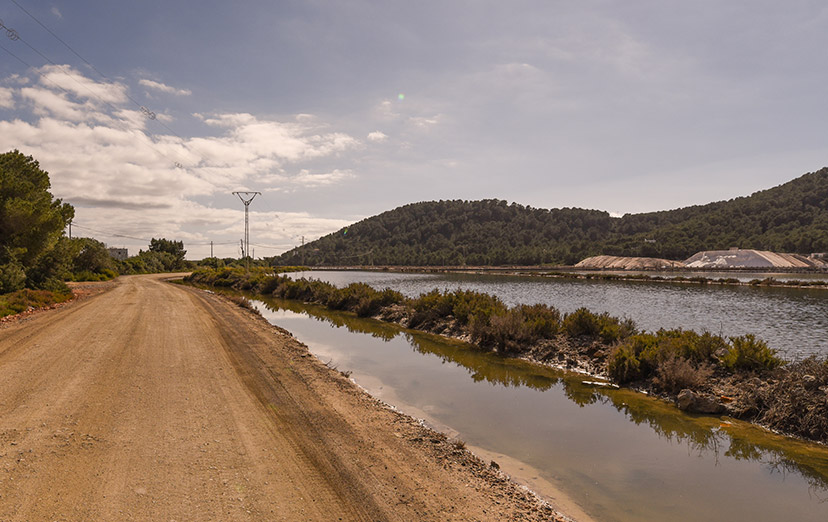 Ses Salines is, in fact, one of the most important nature reserves in the whole of the Mediterranean, featuring all the different ecosystems of Ibiza, and with 210 bird species that pass through this area all year round. It is so much more than a couple of beaches, as this zone is host to kilometres of ocean poseidonia meadows, which is considered to be the biggest living organism in the world, and which gives the waters around Ibiza their characteristic turquoise colour.
The walk will take you through one the most beautiful and protected coastline in the Mediterranea. The walkers along this route are all making for a point in common, the Tower of Ses Portes, known since 1750 as a strategic point of entry and exit from the island. This is the closest building to Formentera, and from its walls you have marvellous views of the strait of Es Freus, the S'Espalmador lighthouse and the island of s'Illa d'es Penjats. This tower was one of the few that were equipped with three canons which were used to defend the island from enemy ships, and protected traders along the Salt Route, as well as the fishing fleet in the area. The Tower of Ses Portes can only be accessed on foot or by sea, which makes it even more special.
Following this particular route, setting off from the beach of Ses Salines, you come across a cluster of ancient little coves like Cala Pluma, which came into being through the passage of fishermen, salt producers and sailors over thousands of years, and which contain amazing rock carvings which look like the ruins of some ancient temple or indigenous culture.
The end of this route takes us to the edge of this cliff, which is close to the most extreme point of Ibiza. Here we find the Tower of Ses Portes and a tiny jetty beneath the cliff. This spot marks the end of this route of sandy coves and rocky outcrops, and a path of fine sand begins, warm and sheltered by the shade of the pines. This is where the two most famous beaches of Ibiza converge: Ses Salines and Es Cavallet.
Es Cavallet was the first nudist beach in the country and today it continues to have that freedom loving air that shocked Spain during the dictatorship, and tentatively opened up to incipient tourism. A wide expanse of sandy beach, some thousand metres long and 40 metres wide, which is separated like a jungle by the wild sand dunes which are now protected. It is indisputably a truly memorable walk.