One of the best possible ways of discovering the real Ibiza is to enjoy the unique, magical and unforgettable experience that moments in nature can provide. One such spot for those seeking tranquillity in a natural setting can be found just a couple of kilometres from the little village of Sant Miquel de Balansat where, hidden away among the cliffs, you will find the beach of Benirràs known for its charm and the beauty of the surrounding countryside. The beach lies in the north-west corner of the island, an ideal and exclusive place to enjoy the stunning sunsets of a Mediterranean summer.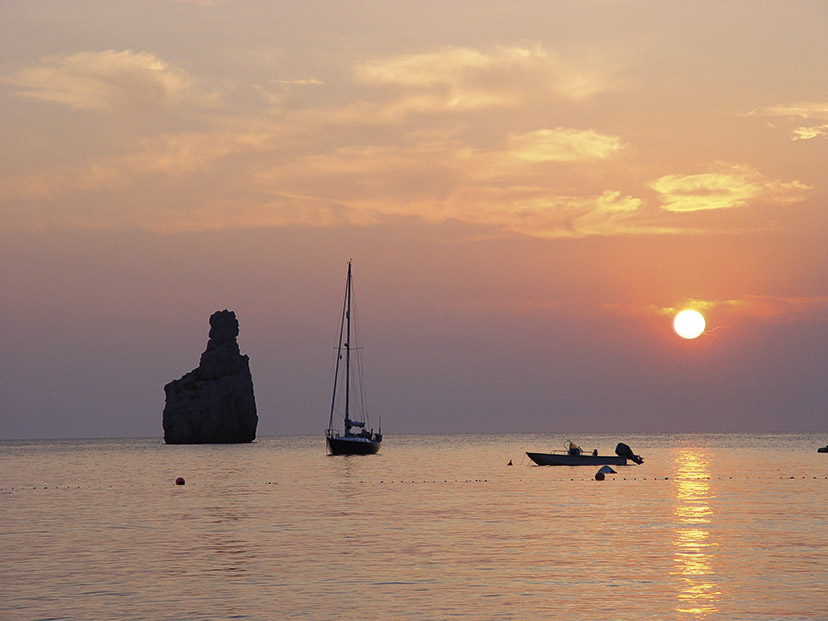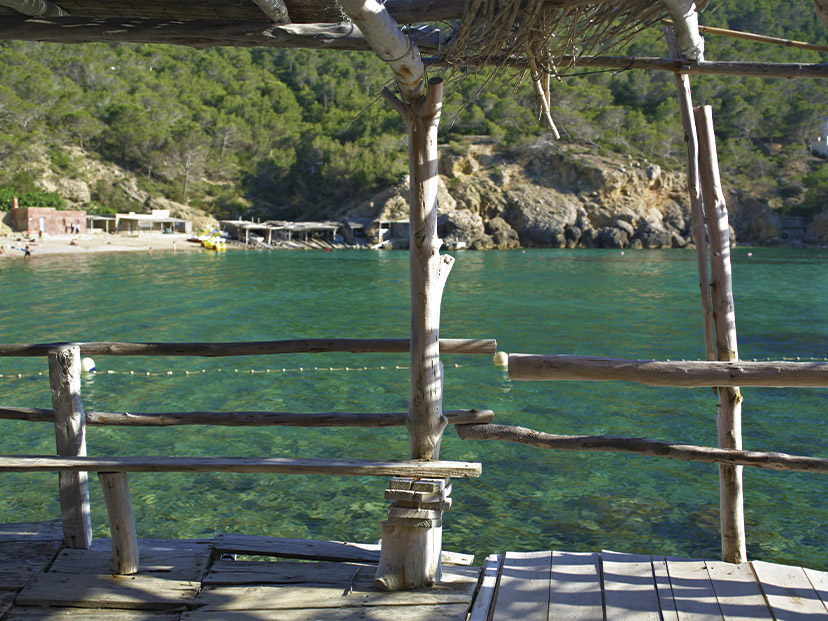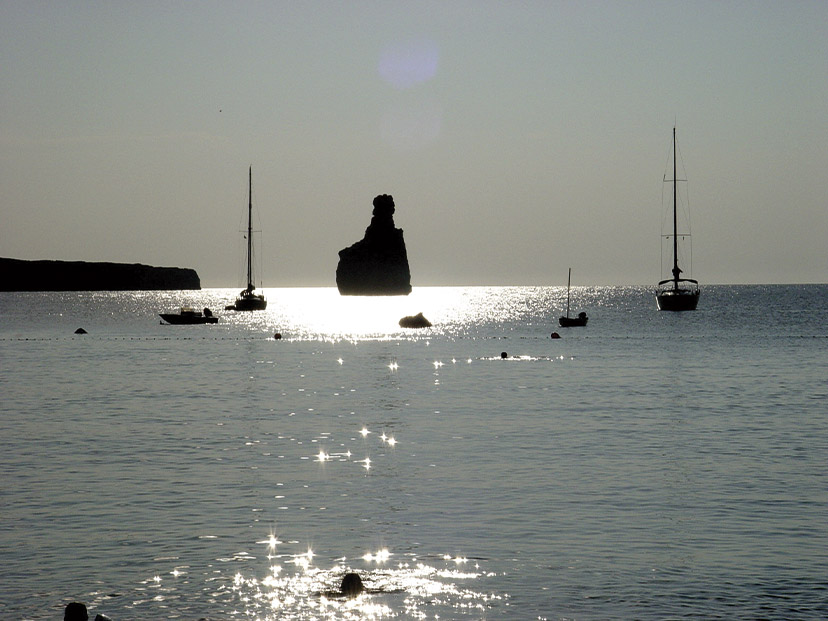 Emerging from the sea like a miniature iceberg, the tiny islet known as "Es Cap Bernat" is an impassive witness to the setting sun as it casts its final rays, a rocky outcrop rising 27 metres out of the water, and the subject of innumerable legends and stories regarding its origins and name. It is known locally as "the finger of God, or Es Cavall Bernat (the horse Bernat) thanks to the striking shape of the rock that rises in the middle of the bay. One such legend has it that a villager from Benirràs owned a horse called Bernat that the Archangel Michael turned into a rock. On seeing it, his owner exclaimed: "Caray Bernat! Com has quedat!" (My goodness Bernat, what's happened to you!) and so the name of Cavall or Carall Bernat has stuck. The myths and legends surrounding this rock are fuelled by other popular beliefs claiming that a spell will be cast on whoever manages to climb to the summit of the islet, a hex of which the many intrepid climbers to attempt to climb the rock are undoubtedly unaware.
Es Cap Bernat, which is equidistant from Punta de s'Oriçol and Punta Negra marked the spot that formerly divided the "quartons" (territorial divisions) of Xarc and Balansat.
However, beneath its surface the imposing, barren and austere rock harbours an enormous natural wealth and beauty that has made it the favourite place of divers and swimmers. The arid rock of the surface contrasts with the rich marine life that inhabits the surrounding waters.
The rock face plunges downwards in some places forming a steep sloping wall filled with fissures and rocks that harbour an exuberant variety of marine life surrounded by the broad expanse of the sandy seabed. The sand is deep and white and, at times, reflects an almost uncanny light with varying shades of blue that some days become even bluer as the sunlight penetrates the depths, and it is easy to see groupers among the rocks, along with young amberjack hunting through the meadows of sea grass among hundreds or thousands of little damselfish. At the base of this islet, there are many curious objects to be found, watches, bracelets, glasses…,  all of which ended up on the seabed following a daring leap by their owners from the summit of the rock.