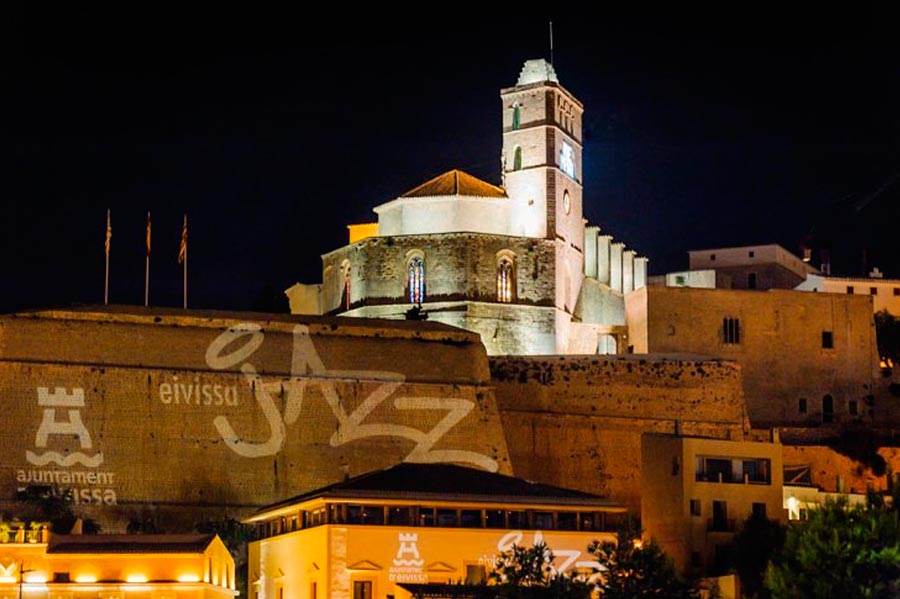 Ibiza is for music lovers, but you probably knew that. What you may not have heard is that Ibiza's musical dominion extends beyond techno and pop. Here's the thing: if Ibiza is a dj's paradise, this September, it's also the ideal place for styles like opera and jazz to really shine. And not a moment too soon, because who here isn't ready to take it down a notch?
This year Eivissa Jazz turns 29. And after seeing to opening-night duties, 6 September, at the juncture of Carrer de Rosselló and Carrer Aníbal, the festival will head to Santa Llúcia's bastion ("el Baluard") in Dalt Vila for the festival's remaining three days. With eight concerts scheduled (more than any past edition), this year's festival is a veritable musical bonanza. Then, if a photo show and a screening of the documentary "Ibiza Jazz The Experience" aren't enough, the Omar Alcaide Quartet will unveil their newest clip "Thrashê" and perform too.
Admission at the concerts is 12 euros, except for the first day, when "Big Band Ciutat d'Eivissa" and Mariola Membrives "Omega 20.16" will give free shows at 9.00pm and 10.00pm, respectively. Tickets for other nights go on sale 6 September at 8.00pm at the Santa Llúcia Baluard, or by pre-sale at the Can Ventosa cultural centre. Head to http://www.eivissajazz.com/es/ for the complete festival lineup.
Don't miss a single show!
Next up, Giuseppe Verdi's shining and fun-filled "Falstaff" begins a four-day run at the Palacio de Congresos in Santa Eulària. With eleven successful seasons under his belt, manager and promotor Armin Heinemann has announced that this year will be the show's last. More than a decade since the idea for Ibiza's Festival de Ópera first saw the light of day, the event has today become the festival to watch for locals and tourists alike.
"Falstaff" is one of Verdi's most representative works. It is fraught with a humour and irony that, combined with Heinemann's creative chops, are a worthy contribution to theatre that will encourage spectators towards a deeper analysis and understanding.
With a libretto by Arrigo Boito, the three-act comic opera is based on 'The Merry Wives of Windsor' and the historical drama 'Henry IV,' both by Shakespeare. The engaging story speaks to political incorrectness and the price to be paid for running afoul of the social pact. Ultimately, it tells the tale autocratic figure who yields to the impulses of his own primal nature, even if it means ruffling feathers of those around him, an all too rare attitude these days.
With this flurry of musical events to round out the last month of summer, September will be a show you won't want to miss.