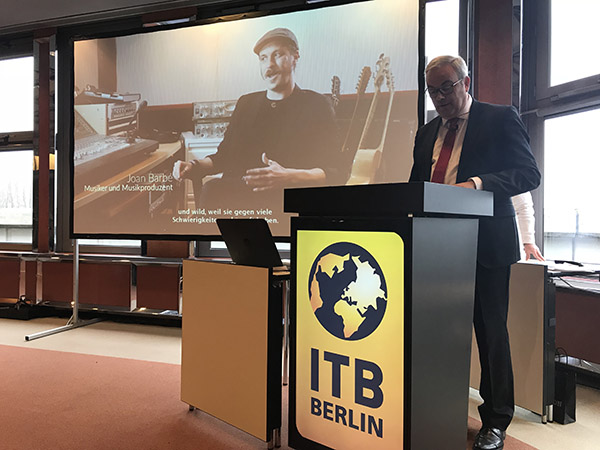 When the International Travel Fair hit Berlin from 7-11 March, it appeared to confirm the rosy outlook that's being given to Ibiza's 2018 summer season.
Besides boasting a dedicated stand at the travel expo, representatives of the white isle, as Ibiza is affectionately known, held numerous meetings with industry insiders in a bid to expand the island's air connections with Germany. The Eivissa administration's president and tourism secretary Vicent Torres Guasch says previsions are pointing to a repeat of last year's 320,000 total visits from German tourists on the island. He also described the local administration's ongoing goal as "promoting travel to the island in the winter".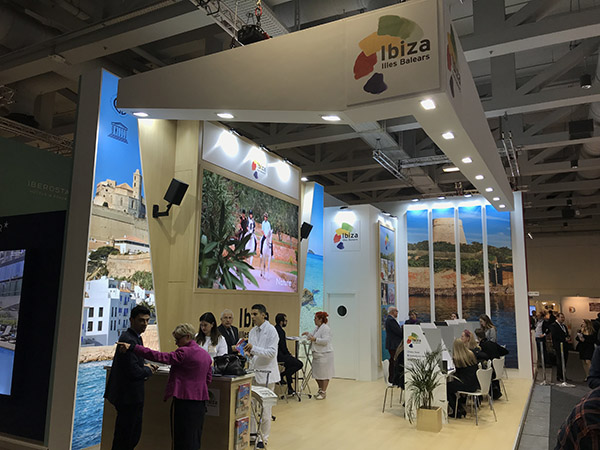 The pitch at the event hinged on Ibiza as sustainable tourism destination. At the trade show, the island's tourism reps spoke to a group of 52 members of the German press about "Love Ibiza", a push to educate locals and visitors alike about the importance of environmentally-sound tourism in protecting the future of the island.
According to Torres, "if residents, visitors, businesses, workers and, above all, our local institutions, can agree on the importance of preserving landscapes, the sea, monuments and local culture, we can make sure what sets 21st-century tourism apart is the respect it involves". "A tourism that doesn't take away from the destination, but adds to it", he added.
Ibiza's bid at the expo was backed by the Govern Balear. Spokespeople at the expo from the regional government called sustainability a "crucial" part of the Balearic strategy for a healthy environment.