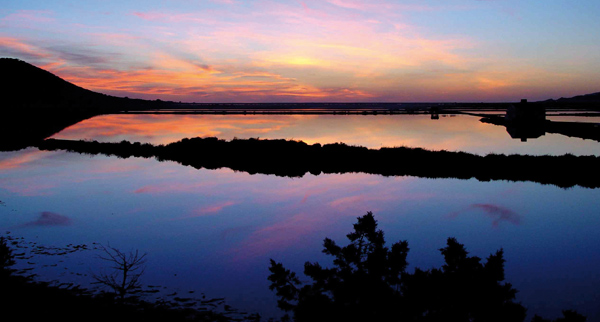 Ibiza lets you explore new horizons. Why not take a trip up to Dalt Vila and enjoy beautiful views of the great blue ocean? Look up at the sky and watch the clouds glide over the silhouette of the cathedral. Then head down to the harbour to watch the boats leave, loaded with fanciful illusions that fade in the distance.
Forget your phone, the little things around you, the here and now, everything that absorbs energy and is immediate and tiny. Look for the range and distance that a coast-to-coast route offers, from Es Cavallet to Ses Salines or starting from Platges de Comte.
Enjoy a sunset view from the Puig de Missa watchtower or the beaches of Cala Hort or Benirràs. Give your eyes a relaxing treat: The chance to gaze off far into the distance, without stumbling across walls, asphalt or buildings.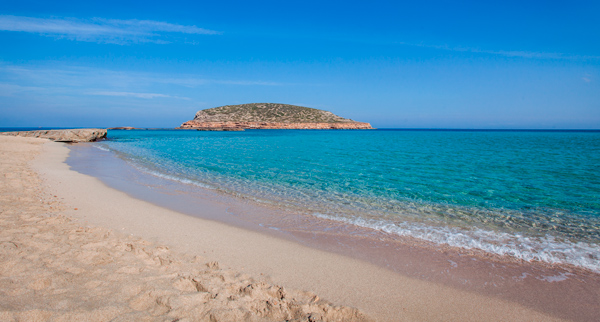 Platges de Comte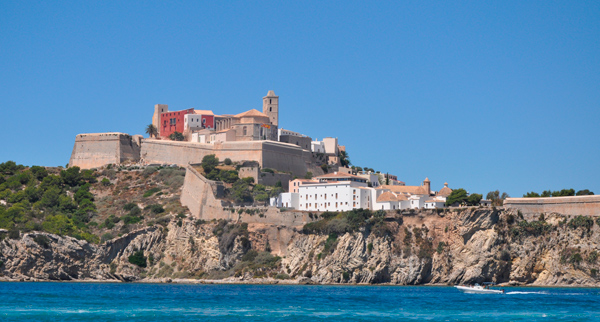 Dalt Vila - Aina Genovart
Cala Benirràs
Get a new perspective on the sky, nature and the sea to relax your senses and bring you into another dimension. Tear yourself away from the confines of everyday life embracing the outdoors and the freedom it offers without billboards, traffic signs or barriers.
Take yourself to the countryside to be surrounded by olive and palm trees, pine-covered mountains, beach sand, wild flower fields or a succession of islets.
Rest your eyes and mind so that you can experience much more.