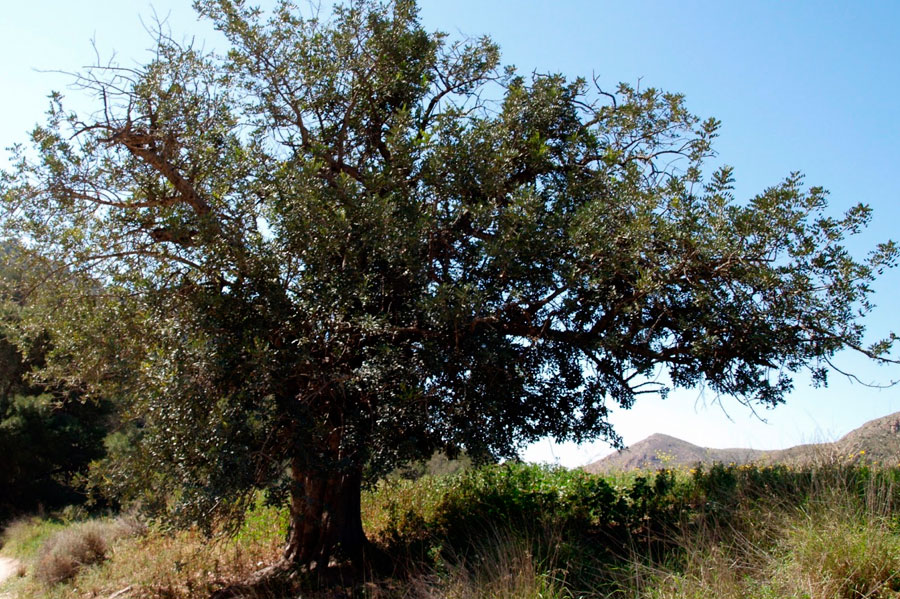 Ibiza's changing seasons bring with them more intense flavours. Small wonder then, that restaurants, hotels and family kitchens alike are all setting aside a space for fruit, produce and seasonal dishes. Now is the time to sample and savour the very best Ibizan cuisine has got, because the autumn run of Ibiza Sabor kicks off 20 October and doesn't end until December 10. More than forty local restaurants are taking part by tailoring tapas and specials to showcase two of Ibiza's signature products: almonds and carob.
Scores of activities are organised to show participants the secrets of fine dining on the island, including a visit to the Sitja ("Silo") in Corona and tours of the Sant Joan de Labritja oil mill and the fishermen's guild, or Cofradía, of the island. This year, Ibiza Sabor is proud to welcome pros like Juan Diego Sandoval, who won a national fine-dining award as head waiter at the Michelin-rated, two-star restaurant Coque. They will be on hand to offer master a master class on the ins and outs of restaurant work. Another activity where the public is invited to attend is a creative workshop on using almonds and carob. Chefs of some of the island's best restaurants will attend.
The time has never been better to enjoy a €25 prix fixe menu (with additional tapa and drink for a €7 top-up) at restaurants across Ibiza on board with the yearly drive to spotlight local products. Ibiza Sabor is not only the preferred rendezvous point of fine-dining fans and hospitality insiders, it is the excuse you have been waiting for to get out and experience Ibiza's restaurants. One more reason to come discover authentic, delicious Ibiza in the off-season. Join us for a bite?