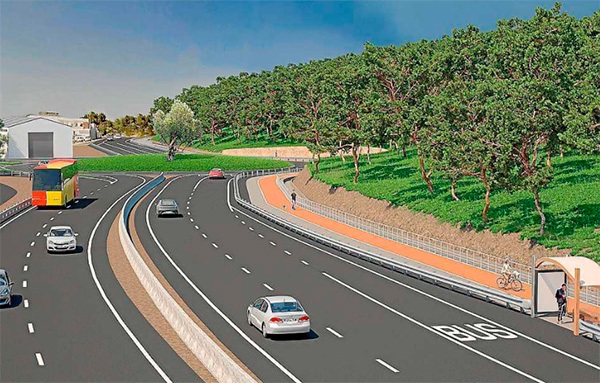 In an effort to smooth traffic and improve safety along C-733, the Eivissa Council has begun awarding contracts for its project to widen the Ca Na Negreta motorway and a new juncture in Jesús. A winning €14.5-million bid from TECOPSA and Hermanos Parrot put the project on track for completion in under 18 months.
It is the last key element of the project to upgrade Ibiza's main roadways. Linking the municipalities of Eivissa and Santa Eulària des Riu, this particular highway is, year-round, one of the busiest and most congested on the island. During construction some traffic will be rerouted around business-heavy Ca Na Negreta. Detours and new additions have slowed a 13K stretch of road.
Ibiza's roads are an increasingly safe way for islanders and tourists to travel. Connecting the distinct corners of the island is crucial to motorists getting around and discovering everything the white isle has to offer. In a boost to green transport, the Eivissa Council's upgraded roads are even equipped with cycling lanes.