For three summer nights the renaissance walls of Dalt Vila, World Heritage Site, sound like jazz. The main fledging local bands, together with already acclaimed pioneer artists from several corners of the globe, play live in a unique and privileged stage, Santa Llúcia stronghold.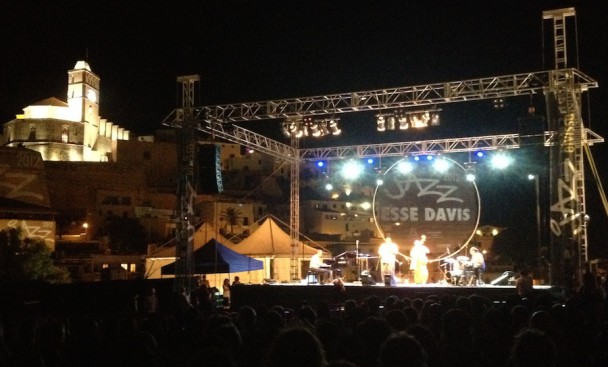 Stage of Eivissa Jazz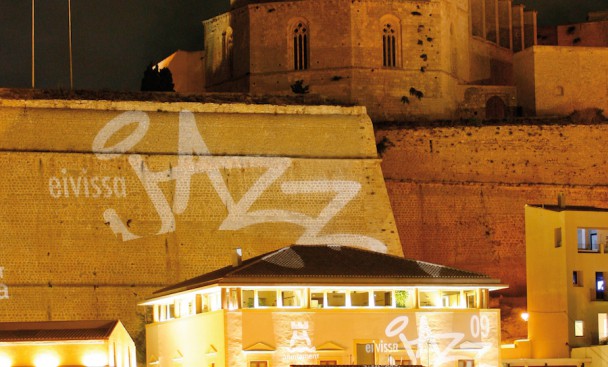 Stage of Eivissa Jazz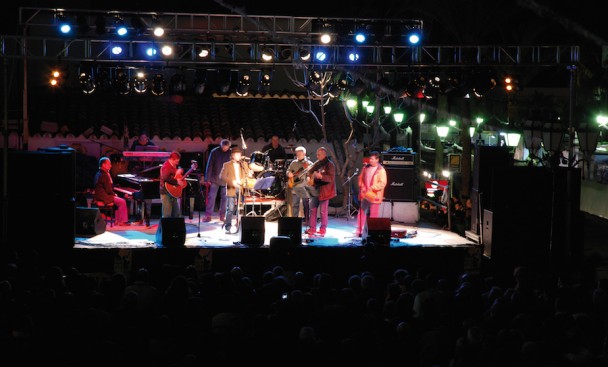 Performance at the festival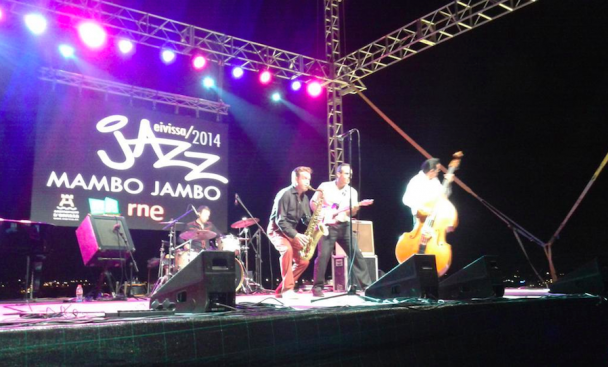 Performance Mambo Jambo (author: Eivissa Jazz)
The festival welcomes all musical proposals, from the most pure jazz style, moving through blues, soul, swing or jazz fusion, a real melting pot of styles and black rhythms that beat to the rhythm of the night.
Amongst the unconditional local bands and artists from the festival, we come across outstanding artists such as Eivissa Jazz Big Band, La Marina Band, Vargas Blues Band, Ibosim Flamenco Jazz, Muriel Grossmann, Ángela Cervantes, Buesmafia i es Saligardos, and the recently deceased Dave Jeffs. Other standouts are fledging musical bands that turn the stage into their platform to become known. Yet, the main course of the festival comes of the hand of the international bands that sign with their own name this event that gains more followers year after year. Some of the standout figures that have stepped into Dalt Vila's stage are China Moses, Ronald Baker, Tracey Reid, Jesse Davis, and Mina Agossi.
The festival is completed with other parallel activities such as cinema dedicated to the topic of jazz, courses, exhibitions, and projections that help the general public to get close to the musical genre that has found in Ibiza its own creativity island.
"Eivissa Jazz" concerts allow the audience to enjoy a magic and unique musical soiree in an exclusive environment. There are few experiences more gratifying than letting yourself go to the rhythm of live music under the moonlight falling over the walled city.