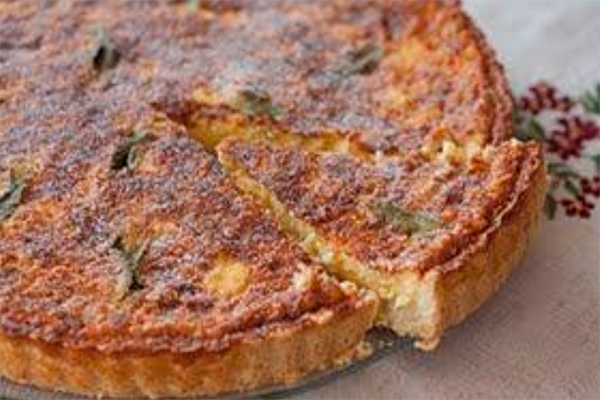 A trip to Ibiza always tastes great, especially during Holy Week (Semana Santa), when the favoured fare reflects local traditions and two dishes in particular take on extra-special importance. Looking for food that has got unique flavour and is crafted with natural ingredients? Check out cuinat and flaó.
The first, whose name is Catalan for "cooked", is not only the definitive Easter dish, it is also vegetarian. The star ingredient is a plant found in local fields and closely associated with traditional observance of Easter. That herb (alternately referred to as colleja) is combined with chard, dried spring baby garlic, a kind of sweet pepper known as ñora, grass peas, broad beans, spearmint, Spanish paprika and virgin olive oil. Don't be fooled by the seemingly simple preparation; the only thing more demanding than its cooking time is the dedication it requires. Wondering where you to go to get flaó done right? Can Alfredo on Vara de Rey in Eivissa serves up the most faithful-to-tradition version on the island.
The other iconic Easter dish is sweet, surprising and a cinch to remember: flaó. A favourite of locals and tourists alike, this cheesecake variant is so popular it's readily available all year long. Expect to see it occupying an important place at any family get-together. Flaó is soft cheese, spearmint and sugar on an aniseed-infused shortbread base. We suggest trying it at Ca n'Anneta, a Sant Carles legend in the heart of the Santa Eulària des Riu municipality. Once Ibiza's hippy epicentre, Ca n'Anneta is also a fine spot to order the house's own blend of local liqueur hierbas.
If you come to Ibiza, get ready to eat it up. And if you're looking to see Ibizan gastronomy at its most authentic, check out Ibiza Sabor 2018, a gastronomy series that begins 6 April at roughly thirty restaurants across the island. Lastly, don't miss the third Professional Mediterranean Gastronomy Forum from 14 May.