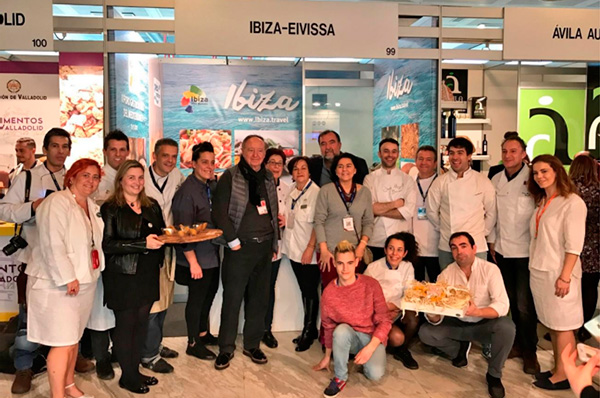 For three years running, the Eivissa Council has put Ibizan fine-dining and produce at the centre of its presence at Madrid Fusión, an international gastronomy gathering that stretches 22-24 January.
Now the Eivissa Council is taking things even further. This year, a multipurpose space at administration's usual stall became the scene for a report aimed at putting Ibiza in the spotlight as a sustainability-driven destination for travellers and gastronomy-lovers alike.
The Eivissa Council's president and tourism chief, Vicent Torres, hailed Madrid Fusión as "critical to how we promote gastronomy and local products". "This time around we've been especially focused on the importance of preserving our island's natural resources as we invest in a sustainable future".
Seizing the occasion of what is truly a blockbuster encounter for industry insiders both in Spain and further afield, the Eivissa Council chief gave thanks for support from local fishermen's guilds for the Peix Nostrum brand, a pioneer initiative in the Mediterranean in terms of sustainability. … For his part, tourism chief Vicente Torres Ferrer heralded "the role some of Ibiza's biggest chefs have played, not only in promoting our culture and traditional cuisine, but also in remaining fresh and innovating". Says Torres Ferrer: "Now more than ever, both current trends and studies confirm that travellers choose their destination based on its gastronomy".