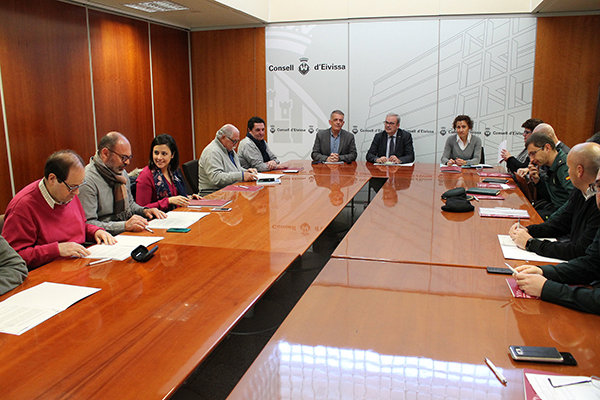 Unlawful practice of a regulated business activity (in Spanish, intrusismo) has become one of the main problems affecting the tourism industry on Ibiza. Such rogue operations offer services with no quality controls and other guarantees, which, in turn, hurts the image of the entire island. The Eivissa Council has enlisted a multiplicity of actors spanning sectors and agencies in creating a special task force to tackle the problem, improve services and offer local business proprietors greater security.
When the heads of the island's distinct municipalities congregated this past February, one pledge that emerged was the creation of the task force. Participants included the Eivissa Council, the Govern Balear, local representatives of the central government, Ibiza's five municipal administrations, tourism trade associations, the local federation of hotel owners, the Eivissa-Formentera small- and medium-sized business group, the local chamber of commerce, the CAEB, Ibiza's Asociación de Ocio, and the professional guild of architects and engineers.
Although the department of tourism keeps track of tourism-related business activity, distinct branches of the public administration are responsible for issuing accreditation in diverse sectors. The bottom-line: coordination is key to tackling intrusismo in a fast, efficient way.
Whether in transport, in the form of unlicensed taxis, or lodging, with off-the-books holiday rentals, illegal operations exist in almost every sector. The problem jeopardises Ibiza's image and endangers tourists and locals. The crusade against such unlawful activity focuses on operations which pose a risk to consumers and fail to uphold accredited quality standards.
As a matter of safety, the Eivissa Council urges visitors to use licensed services exclusively. Victims of such activity should report it to inspeccio.turisme@conselldeivissa.es. By responding in this way, the Council hopes to put all the pressure it can to detect, pinpoint and stop unlawful operations and protect consumers and business-owners alike.