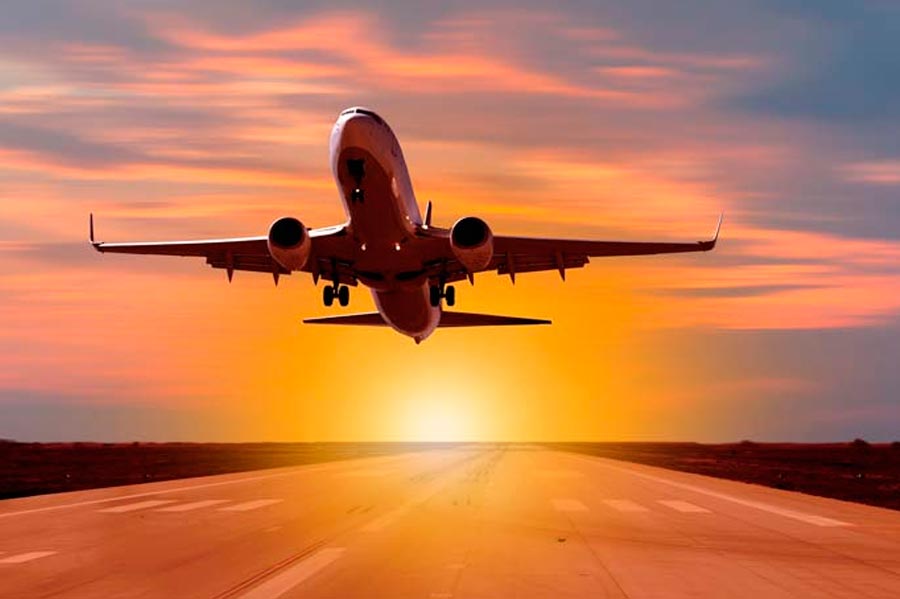 Ibiza is a culture-packed island where diversity rules. Where the air has a freedom and colour that tourists travel the world for. Direct connections may spike in summer, but autumn enjoys its own abundance of flights to the world's most magical destination.
To pave the way for tourism and winter events, the Ibiza airport offers direct flights to seven Spanish cities and six international destinations October through March.
In terms of domestic travel, Madrid and Barcelona play host to the most weekly Ibiza connections. The island's airport offers direct flights to Valencia, Alicante, Sevilla, Palma de Mallorca and Malaga. With increasing demand for a year-round route between Sevilla and Ibiza driving the addition of extra flights, two planes now fly the route direct each week.
Six foreign cities offer air connections to Ibiza. British Airways and Transavia fly to London and Eindhoven. Passengers can fly Meridiana Air and visit Milan, or take Etihad Regional for a journey to Geneva. Or there's Vueling and Transavia's service to Paris and Amsterdam.
The UK has got the most weekly connections—a total of six. Next up is Milan, where 16 monthly connections exist. Amsterdam comes in third; residents of the Dutch capital have three flights per week to choose from. Ibiza-bound planes depart twice weekly from the southern Netherlands city of Eindhoven and eight monthly flights service the Geneva-Ibiza route.
Perpetual back-and-forth between these European metropolises Vicent Torres Benet, head of tourism at the Eivissa Council, says the bid to open up "la isla blanca" for wintertime, October-May tourism "will have a positive impact on the island". Torres predicts a boom in "new hotels and restaurants, not to mention complementary initiatives in nightlife and local culture".
The upturn in Ibiza's domestic and national connections is paying off. With last winter's new routes to Milan and Geneva, and the higher frequency of flights to Amsterdam and Paris, a total of 282,985 individuals passed through the Ibiza airport in January and February. That's up nearly 11 per cent from the same period in 2016.
Figures provided by Spain's air navigation company Aena shed light on the typical off-season visitor to the island: Spaniards top the list, followed by Dutch. The Dutch are, in fact, Europe's biggest travellers, with 4,740 passengers (compared to Britain's 3,939) outside the summer season.
Even when summer's over, Ibiza features a world-class selection of hotels with a healthy programme of winter events, too, making the island and its five municipalities something that people are traveling the world for.