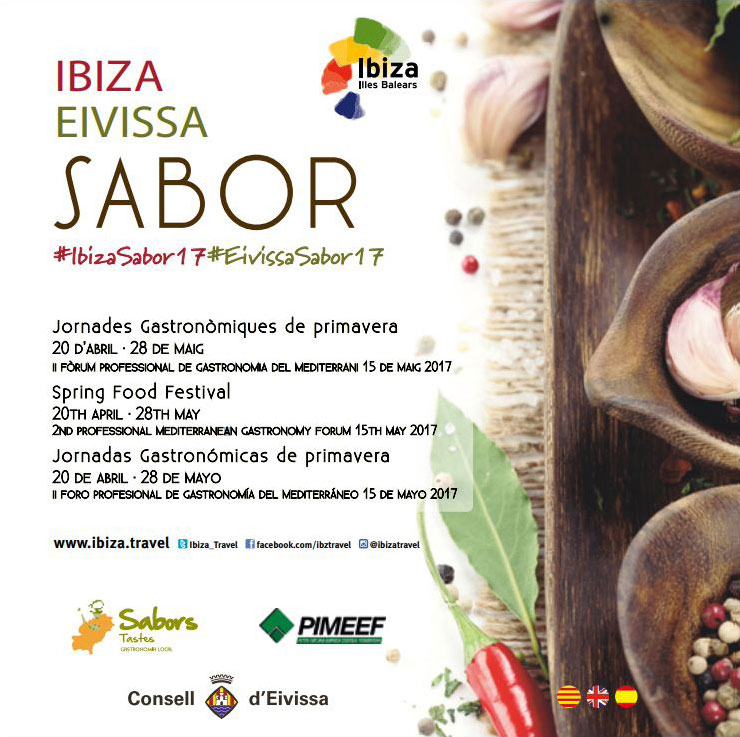 When the second Mediterranean Gastronomy Forum hits Ibiza on May 14, it will bring chef Ángel León with it. León's restaurant, Aponiente, in Cádiz's Santa María port, has three Michelin stars. The event is part of the island's springtime fine-dining initiative, #IbizaSabor18, whose broader programme includes numerous events tuned to showcase products like lobster, prawns and local varieties of fish.
(Link to video from last year's Forum. https://youtu.be/zcrL72vC61A)
No fewer than 54 restaurants are scheduled to take part in the event, which continues through May 27. The culture-heavy event's main attractions will include traditional favourites like bullit de peix, borrida de ratjada, arròs de matances, sofrit pagès and flaó (a pudding). Participating restaurant's featured specials and tapas will provide forum-goers the opportunity to try local products like cured hams, meats, olive oil and herb-infused liqueurs.
On 19 May, Ibiza and Formentera's premier gastronomic gathering will close its seventh edition with a three-year-old initiative, a sampling event at the country retreat Villa Can Maries for Ibiza-made extra-virgin olive oil. Hosted by the island's association of olive farmers, the event includes a conference on Ibizan olive oil's role as a star feature of the Balearic diet.
Want to know more about this year's gastro celebration? Visit http://www.ibizasabor.es/