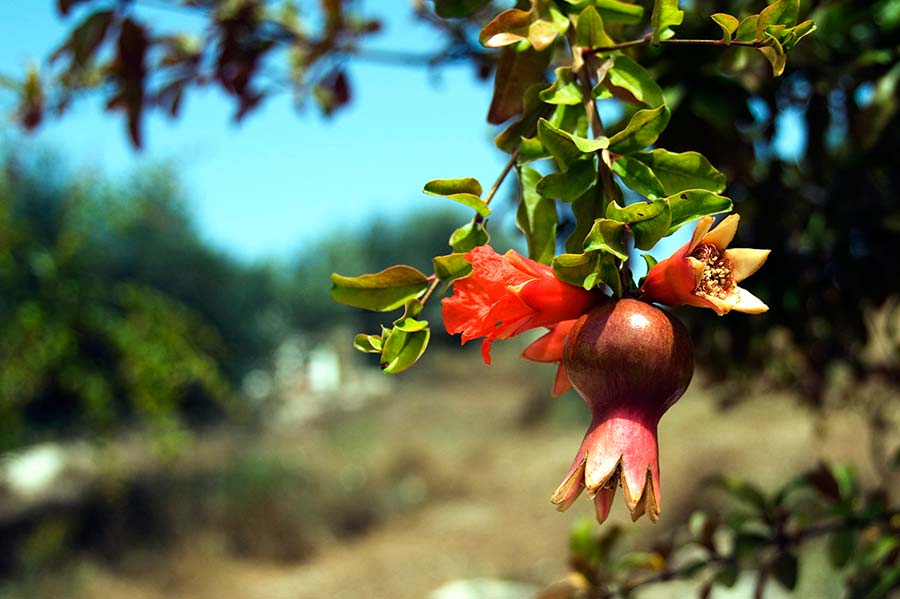 Bullit de peix, paella, sofrit pagès, frit de polp, arròs de matances, cuinat, ensalada pagesa, flaó, graixonera, olive oil, salt, wine… Ibiza's gastronomical fare comprises a richly varied panorama. The ingredients in traditional recipes are natural and locally-grown. If local meat and fresh fish are the preferred choice of restaurant owners and food fans, the reasons—quality, traceability, respect for the environment, flavour and health benefits—are many. There is plenty to explain traditional Ibizan cuisine's appeal, not least its snug fit into the slow food movement and its defence of the homegrown, seasonal produce that by now has gone global.
Sant Josep de Sa Talaia is the most recent town to get on board with healthy living and quality eats. Take its newest vending outpost, which is part farmers' market, part crafts fair, and fully committed to pesticide-free agriculture and traditional, local craftwork. It is open every Saturday from 9.00am to 1.00pm on calle Pere Escanellas in front of the Ayuntamiento (town hall) and continues to October 28. The town hall oversees the market's organisation and support.
In an effort to further broaden the market's reach, there are creative, interactive workshops for adults and children to unpack Ibiza's array of authentic cuisine and traditions.
Market days are nearby restaurants' time to spotlight local gastronomy and prepare special menu items featuring freshly-grown fare.
Ibiza's assortment of markets, restaurants and shops give new meaning to the concept of "going green". Year-round markets—in Sant Joan de Labritja's central plaza, in Forada and at Ibiza Town's Mercat Nou and Mercat Vell, for starters—are where to go to snatch up fresh fruit and veg, handmade sweets and fresh fish. Initiatives like this one seek to promote a concept of earth-smart agriculture that has been the backbone of Ibiza, its charm and its landscape for centuries.