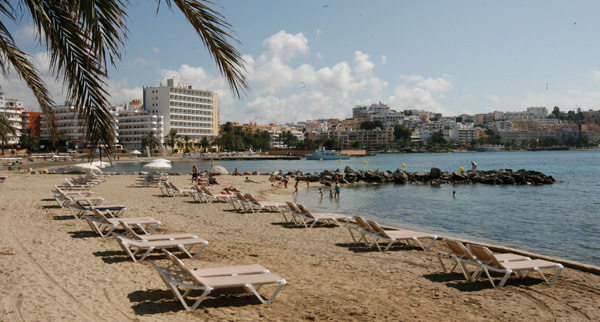 For many people, planning their holidays also means including an important family member: the dog. That is why many prefer to come to the island by boat, where the sea breeze makes for a pleasant trip for people and pets alike.
Once in Ibiza, you can enjoy bathing areas specifically designed for dogs. Indeed, the Santa Eulària Town Council has designated two points on the coast. Faralló is near Puig de s´Església Vella, and is within easy reach of the Passeig Joan Canals Serra. This is a small cove, with 20 linear metres of beach.
To the south of Santa Eulària, a stretch of coastline has also been set aside for bathing pets, including the last few metres of the river mouth and an unspoiled coastline.
Your pets can swim, run around and enjoy the beach in the municipality of Ibiza too. The town council has reserved another area in Ses Figueretes where dogs are allowed all year round and without time restrictions.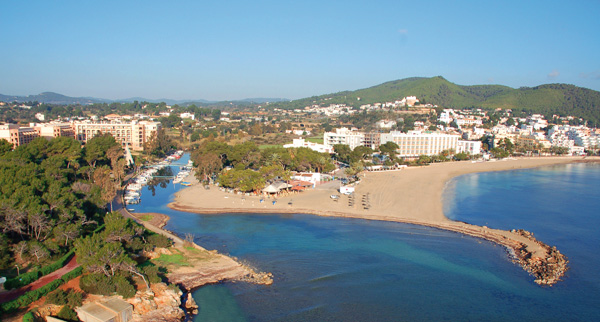 Desembocadura del río de Santa Eulalia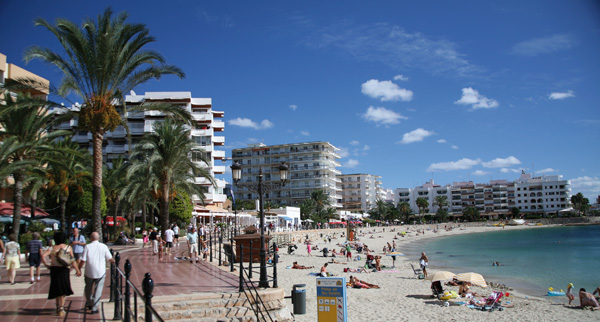 Paseo Marítimo de Santa Eulalia
Specifically, this is a section that runs parallel to the Quartó de Portmany street in the Es Viver neighbourhood. On the beach, a noticeboard explains the need to scoop dog poop and a bag dispenser and litter bin are provided.
Aside from enjoying the sea during your holidays, another of the attractions of the trip will be the long coast-to-coast walks with your canine companion. You can also bring your dog to the towns and cities with you and on the promenades of the island's municipalities with all their terraces and leisure areas.
Taking advantage of the fact that it gets cooler at dusk, a walk along the walled enclosure to Dalt Vila is also a pleasure to look forward to, as you stroll along cobbled streets that bring you to lookout point next to the Cathedral.
In Ibiza pets are always welcome. Visitors can enjoy the beaches, nature and historical surroundings of the island and share their holidays with their loyal companion all year round.