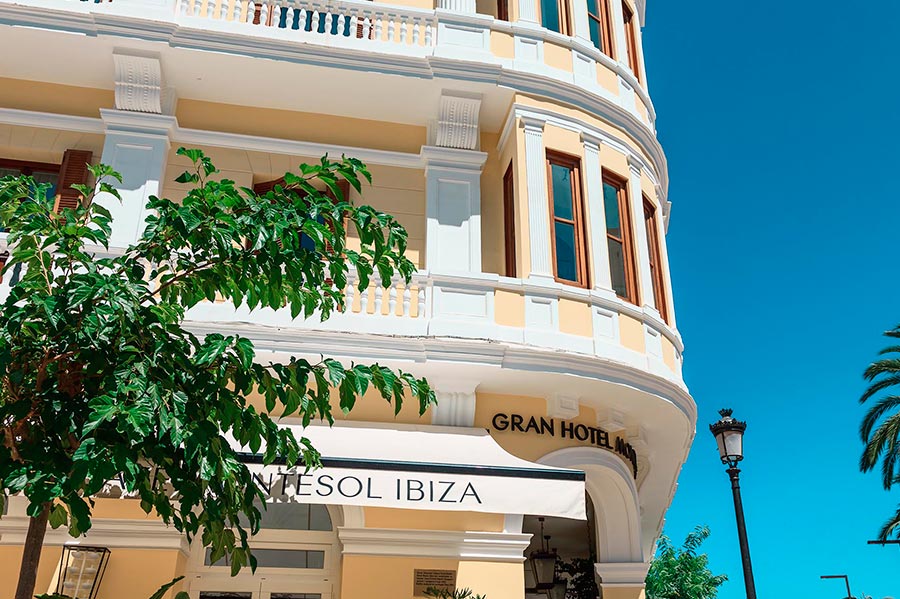 There's a growing list of businesses opting to keep the lamps burning through winter. Ibiza's expanding holiday season now stretches from March to October. There are even hotels that conduct business in autumn and winter, when the island dons another veneer. More jovial, open, kind-hearted and relaxed, off-season Ibiza exudes something altogether unique. It's here waiting for anyone willing to look beyond the sun, beaches and parties. Winter months are just right for relaxing, getting to know the five municipalities of the island, taking in a sunset, visiting museums and tourist attractions, strolling through the walled city and tasting Ibiza's vast and varied gastronomy.
What follows is but a glimpse of the long list of hotels that stay open year round on Ibiza:
– Hostal La Torre, Sant Antoni. Surrounded by nature and perched on the edge of a cliff, this intimate single-star hotel—a local icon—sits on the outskirts of Sant Antoni. It's the perfect place to relax and enjoy the world's most stunning sunsets. http://www.latorreibiza.com/en/
– Hotel Ocean Drive, Marina Botafoch. Every inch of this four-star, art deco establishment exudes style. From their fabulous location 300 metres from Talamanca beach, you will not only have views of Dalt Vila and the historic centre, but plentiful restaurants and open-all-year nightclubs like Pacha are just a short walk away. http://www.od-hotels.com/hotel-ocean-drive-ibiza/
–Hotel Royal Plaza, Eivissa. You'll find this four-star hotel, an oasis of elegance and comfort, in the heart of Ibiza. With a rooftop pool providing views of the historic centre, an on-site spa and a restaurant serving up specialities from the Basque and Mediterranean culinary canons, Le Relais. Classic style with special touches. http://www.royalplaza.es/en
– Hotel rural & Spa Can Curreu. This country inn comes with all the bells and whistles. Built over 200 years ago in the traditional local style, the property was a ranch home before becoming an agritourism resort. Today, guests get a range of options to help them relax, including spa, beauty treatments and horseback rides.
The hotel offers different package deals and big discounts all year long. http://cancurreu.com/
– Hotel Montesol, Eivissa. In the centre of the island, just 20 metres from the port and smack dab in the middle of Paseo de Vara de Rey, this five-star hotel was recently renovated. Today, they house 33 exclusive rooms and one excellent restaurant: Café Montesol. Built in the neocolonial style in Ibiza Town's historic centre, the Montesol was declared a cultural interest site in 2002. Montesol is not just the city's oldest hotel, it is also the first home of Ibiza's tourism office. https://www.granhotelmontesolibiza.com
– Hostal Talamanca, Talamanca. Set off the water on Talamanca beach, this two-star hotel has, for decades, provided respite to all manner of travellers seeking someplace quiet, warm and well-equipped. The service is friendly, professional and simple. http://www.hostaltalamanca.com/html/en/home.php
– Hotel Pacha, Eivissa. At this four-star, urban outpost with personality to spare, guests will come away having witnessed a unique blend of fun and comfort. The reception's personalised approach recalls the very same quality that characterises with the Pacha name: exclusive services in a pleasant, sophisticated environment. The hotel even hosts events and celebrations and offers a photo backdrop. http://www.elhotelpacha.com