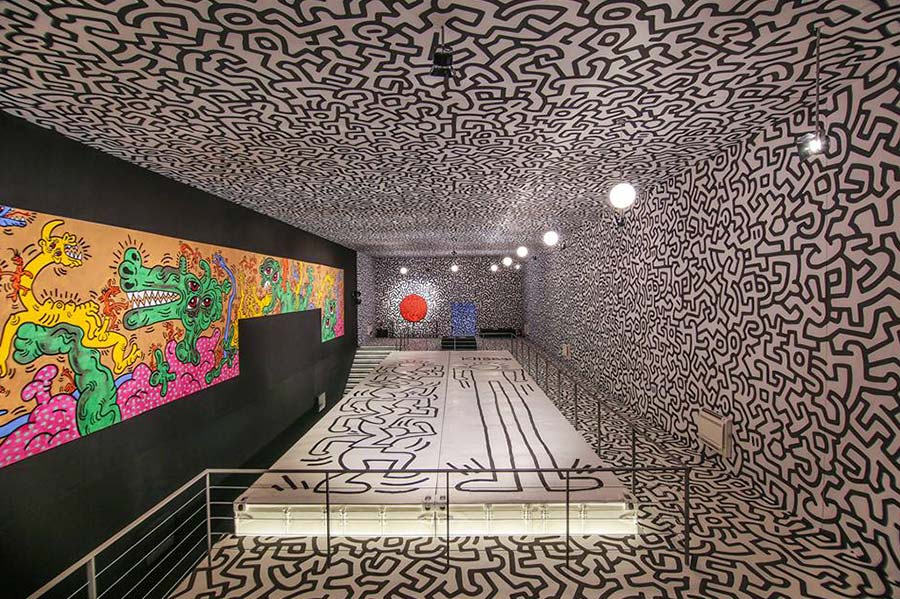 Ibiza is an island of artists. Look no further than the nearly one hundred art galleries scattered across Ibiza and Formentera, each with an assortment of work and focus all its own.
There is good reason for that abundance: Ibiza, not only a point of convergence for hundreds of cultures, also provides living quarters to artists from all over the world. For resident artists, Ibiza is a sanctuary of peace and nature, a place for free expression and free rein to their creativity. The island's hallmarks—tone, colour and luminosity—attract artists who in turn create work that conveys those same qualities. Ibiza is more than just its landscapes; other recurring themes are the island's age-old traditions and the place of hippies on the local scene.
To those features we must also add the hotels, restaurants and shops that serve as local outposts of art and culture. Take, for example, Art Café Can Tixedo near Sant Rafel, or Santa Eulalia's El Naranjo. However, if traditionally non-art-oriented businesses are diversifying to become themselves art promotors, the opposite is also true. Consider P|ART Ibiza art gallery, which hosts events such as painting exhibitions of international artists paired with exquisite dishes and wines with protected designation of origin.
For decades, Ibiza has been blessed with a vast number of dedicated art spaces both public and private. More recently, contemporary creations have also found their place here. Lune Rouge, founded by Cirque du Soleil's Guy Laliberté, is alive with all manner of groundbreaking and stimulating art. Another name, La Nave Salinas, is an old salt warehouse whose unique industrial backdrop has earned it a spot as one of the most talked-about galleries on the island. Constructed in the nineteen-forties, the 700-square-metre space was a storeroom for salt harvested at Ses Salines park.
La Nave Salinas is back thanks to collector Lio Malca, a devotee of local art who is now turning the former salt depository into a creative and cultural centre for music, meditation, dance and theatre. It is also place for people to come share their love of art and take part in year-round activities. Yoga classes, contact improvisation, contemporary dance, ecstatic dance, meditation and workshops for kids can all be found at the warehouse as well. After all, a key part of the gallery's commitment is to children and to bringing art, culture and education closer to them.
Like other local galleries, La Nave Salinas acts as a bridge between Ibiza and different global artists. It is thanks to spaces like these that artists can share know-how, experience and works of art. The goal is to promote cultural exchange and bring other forms of art and globally-inspired creations to the island.
Ibiza is home to a diverse assortment art galleries, some in little-known spots amid nature and others in the heart of the city. Ibizan art is one of the island's thousand faces. Poets, painters, sculptors, singers, ceramists, writers, photographers, jewellers or musicians…artists of all stripes find their inspiration in this Mediterranean paradise.