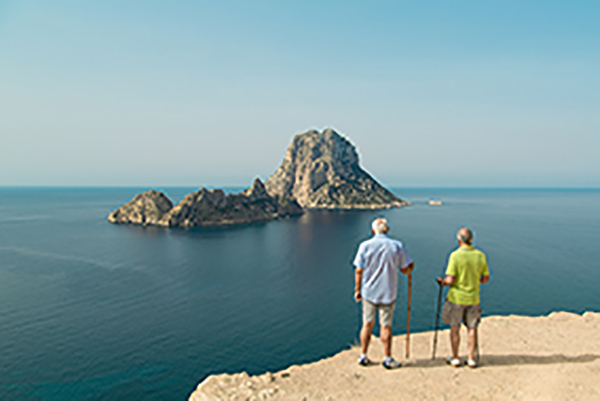 Every year hundreds collaborate in taking Ibiza's draws mainstream.
Awaiting the island's throngs of visitors are guides who hawk culture, folklore, gastronomy and the island's many other charms. Which explains why the Ibiza Council has opted to expand the island's corps of official English-, German-, French- and Russian-speaking tour guides by 33.
Tour guides' behind-the-scenes scoop may involve Dalt Vila and its storied past…or a twilight stroll across the port. A guide could be dishing on the prime spot to catch a world-famous sunset, or which of the island's breathtakingly beautiful beaches is just right for a dip. Maybe the advice centres on the island's network of defence towers. Whatever it is, Ibiza's army of expert promotors can get the word out. The island is here to be discovered, and these thirty-odd cicerones will help make sure that's just what happens. And while they're at it, they'll help you unearth something infinitely unique.
Discovering the island is about more than just wandering its streets and sunbathing in its beaches. It can be the adventure of a lifetime or a journey through the ages. Just leave it to one of these pros. It's their job to know the island inside out, and to guide eager visitors as they discover it, too. These tour guides are out and out Ibiza pros, and, with the Eivissa Council's seal of approval, your satisfaction is guaranteed.