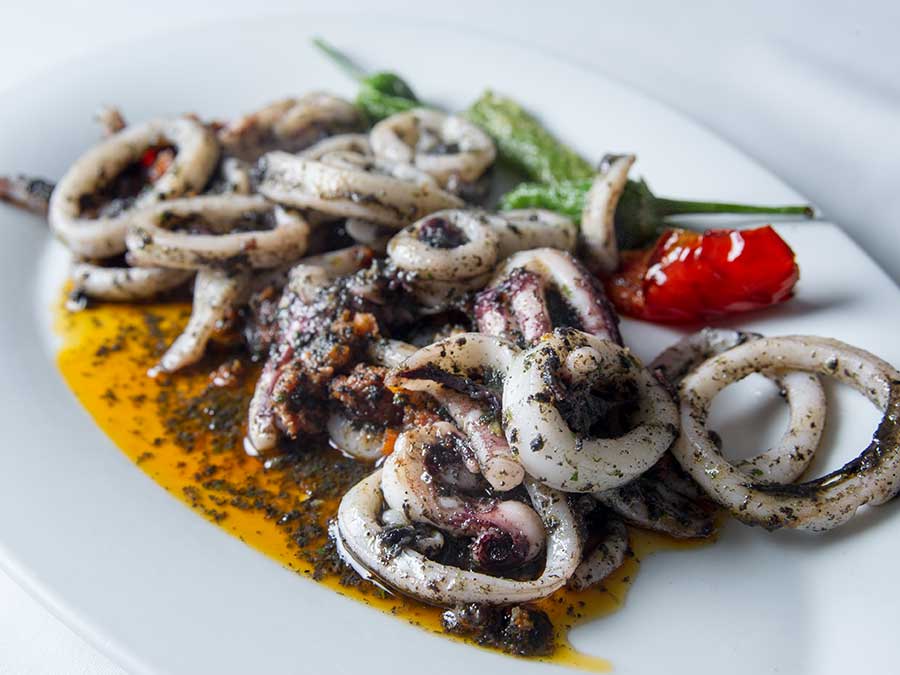 Ibizan produce, an asset which sits atop any list of the island's most cherished treasures, is at the core of Ibiza's yearly run of gastronomy contests. Such fine-dining face-offs draw everyone from culinary luminaries to mild-mannered globetrotters seeking the variety and quality of Ibiza-made products.
From April 20 to May 28, the island welcomed back the fifth Ibiza Sabor, a series of day-long gastronomical encounters backed by Consell d'Eivissa, Ibiza's tourism foundation and the Ibiza and Formentera association of small and medium businesses (Pimeef). Fifty-one attendees—restaurant representatives, chefs and local growers among them—congregated as organisers spread the gospel of Ibizan products to distinguished chefs and members of national and global media.
One feature of Ibiza Sabor was the second professional forum on gastronomy in the Mediterranean. Under the banner "El paisaje de Ibiza en el plato" (The Ibiza landscape on your plate), the forum enlisted eight Michelin-star chefs from the Ibiza scene to lead a series of demonstrations of traditional island fare, master classes, explorations of creative uses of sobrassada plus tastings of locally-sourced extra virgin olive oil from Ibizan cuisine. Held in May and June, the events were free of charge, open to the public.
Every year, Ibiza Sabor spotlights a host of emblematic Ibiza-made products and culinary specialties. Chefs used this year's star ingredients—red prawns, lobster, Majorcan sobrassada sausage and a variety of potato known as patata roja—to give life to dishes like bullit de peix, guisat de peix and sofrit pagès. Fish figured prominently as well, no big surprise considering the island's wealth of delicious marine fauna (gall de Sant Pere, grouper). Such items are central ingredients to delicacies like peix de fort.
Following their springtime edition, the biannual gastronomical gatherings return for the autumn months of October and November, to broaden the reach of Ibiza's culinary diversity for growers and diners alike.