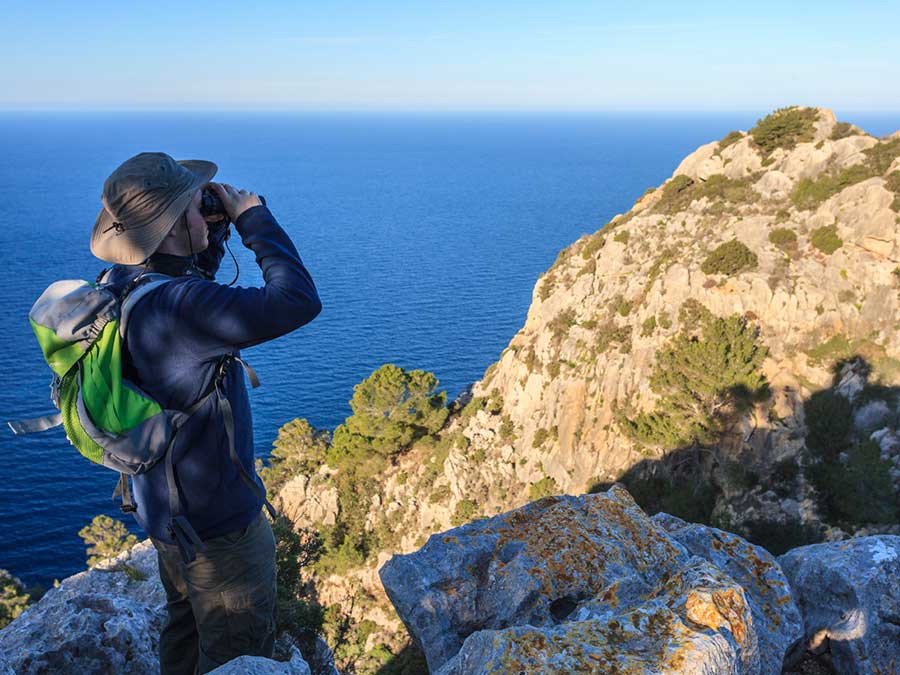 Now is the time—to kick back, gear up for a new season, enjoy the little things that make this moment special and truly experience the activities that mark summertime on Ibiza. It's crunch time on Ibiza, the perfect moment to discover the White Isle. After all, the island hides nothing and gives everything. Fancy a bit of help as you embark on the journey?
Ibiza has got as many faces as it has visitors. And, speaking of visitors, each one comes away with a different tale to tell. Each recounts new and previously unimaginable sensations. Whether it's discovering the widely acclaimed natural beauty of Mediterranean coastal towns, snatching up a bit of local craftwork, experiencing the culture, the museums, riding the island's network of cycle trails, digging in to the gastronomical selection and heritage sites, living the nightlife in the world's most massive clubs, surfing the Ibiza seas or hiking up to Dalt Vila and meandering through the labyrinth of the age-old stone walls—anything is possible on an island with a thousand faces.
Ibiza's got more than 50K of beaches, plus crystal-blue waters and snow-white sand, for anyone ready to discover them. There's Platges de Comte, Cala d'Hort, Aigües Blanques and Ses Salines, and those are just a few of the bits of paradise that the island keeps tucked away.
If fine dining is your thing, Ibiza also has got an indescribable knack for down-home, craft cuisine, with dishes like bullit de peix, paella, an array of rices, cuinat and fideuá plus desserts like flaó and graixonera populating the local landscape. If you're tempted by free-spirited and fresh food, discover what the world's leading chefs know already.
Ibiza is also known for shops and a unique style. Besides boasting its own, completely original, fashion (Moda Adlib is an institution 46 years in the making), Ibiza has always staked a claim to craft, hippie wares, the kind that never go out of style. They are evident in the clothes and accessories of markets like Las Dalias, Es Canar, Sant Jordi and Sant Joan.
Ibiza has got a thousand faces, as many as you can imagine. Some are already well-known and others waiting to be discovered. Sport, hiking, shopping, beaches, holidays, gastronomy…the island's one of a kind philosophy and experience will cast a spell on anyone lucky enough to catch a glimpse.