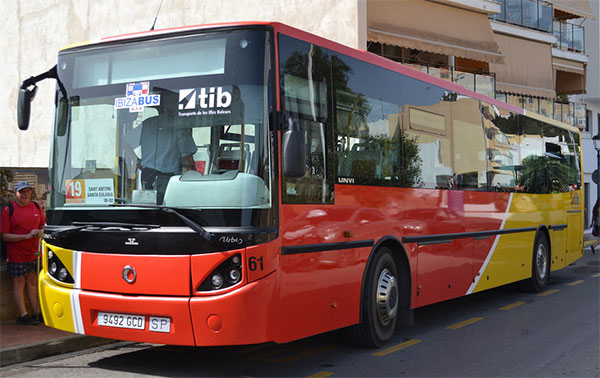 On March 30 Ibiza welcomed a revamped Nit Bus service of nighttime buses linking the island's main nerve centres on Fridays, Saturdays and the eves of holidays. For islanders and visitors alike, the fresh take on public transport means greater ease of mobility and more secure travel.
Routes with expanded service link Ibiza with Santa Eulària des Riu, Sant Antoni de Portmany, Sant Josep de Sa Talaia and Sant Joan de Labritja. Still other buses serve Santa Gertrudis de Fruitera, Sant Miquel de Balansat, Sant Jordi de Ses Salines and Cala de Bou, among others.
The Nit Bus programme acts as an extension of normal May to October service on the island.
Ticket prices are the same as on the Discobús. The standard fare for a one-way journey is €3.50. Regular pass-holders pay €1.85 and seniors with the same pass pay €1.75. People under 18, over 65 and pensioners ride for free.
For complete bus schedules visit the Eivissa Council website.