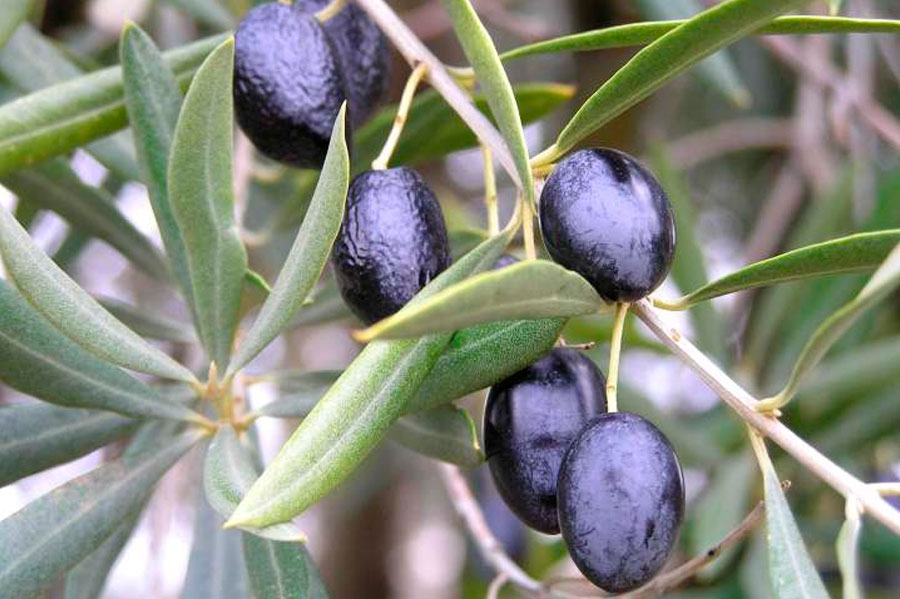 Local produce has catapulted Ibiza gastronomy smack dab in the middle of a golden age. Until recently, Ibizan olive oil was largely unknown, but exceptional quality has fuelled a recent ascent to mythical status among visiting foodies. Oli d'E assembles only the most rigorously controlled local producers, such as Oliada, Can Miquel Guasch, Joan Benet, Can Rich, Es Pla de N'Ortiz, Oli Can Garrovers, Balanzat, Can Nefra and Can Domo, all of whom are affiliated with the brand. They can be found in select locations on the island and gourmet shops across Spain.
After several years of drought, predictions for the coming harvest are extremely bright. That means the painstaking work of oil producers might just yield succulent results in the season ahead.
The Ibizan olive oil industry is about quality and meticulous attention to detail. Farmers have from September to November to reap the season's spoils, assuring the most optimal returns.
Though picual, empeltre and arbequina are the most prevalent olive varieties, there are producers out there who work with sevillana, villalonga or still other classes. Behind Ibizan olive oil's unique excellence is the cold-press process —both the most traditional and least automated today— which makes for an outstanding flavour in which all the olive's coveted attributes are maintained.
Most olive oil production on the island is organic. Hence, products like pesticides, chemically-treated fertilisers and genetically-modified organisms are all out. This is why, today, all Oli d'E products have Europe's seal of organic certification. In addition, numerous points around the island are available to private producers who wish to press their harvest, so you never quite know when the folks next door will surprise you with the news they produce the treasured ingredient right in their very home. Whether from a small-scale production or an operation specially producing olive oil for restaurants, Ibiza-made oil is exceptional.
Food fans, add another gourmet product to your lists. Put it on country-style bread, dress your salad with it, or eat it by the spoonful and savour each and every note. Whatever you do, have a delicious Autumn!