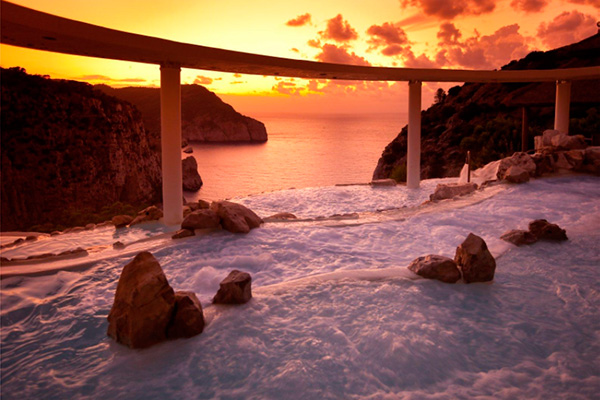 With "Eivissa és wellness" video, Ibiza shows its tranquil side to Europe's top travel shows
The travel trade show season is Ibiza's opportunity to show the world its very best. This year is all about spas, gastronomy, the outdoors, general wellness and earth smart attitudes. Together with a delightful climate, these constitute the island's main draws. If you visit, you can count on finding them 365 days a year.
At the World Travel Market in London, Europe's largest tourism expo, Ibiza held the exclusive distinction of serving as a model destination for a roundtable discussion on wellness tourism. To go with it is a new tool, www.ibizaeswellness.com, which lets visitors search for businesses specialising in such services and provides up to the minute info about activities in the area.
According to the Eivissa Council's head of tourism Vicent Torres, "the WTM exhibit was a total success. It grabbed people's attention and we're very glad to have highlighted this aspect of the island". Hotels, spas, gyms, restaurants, farms, health food stores, beauty supplies, organic products, retreats and agritourism inns were just some of the aspects on display as Ibiza put its best foot forward with the expo's international crowds.
The fair was also attended by several municipal administrations keen to preview their new star attractions ahead of the approaching season. Sant Antoni de Portmany generated coverage for its collection of restored buildings with a dedicated map and Sant Josep de sa Talaia distributed "10 reasons to visit us in winter," a brochure featuring an assortment of suggested activities at ses Salines nature reserve, plus parties, sporting events, concerts and other ways to enjoy winter on the island.
For its part, Eivissa has renewed its focus on the municipality's distinction as World Heritage City and bastion of culture. Santa Eulària des Riu débuted its newest quality seal for businesses geared toward families. Lastly, Sant Joan de Labritja has continued its commitment to green tourism, using expos like the WTM to promote its nature trails for hikers and cyclists and present itself as home of the island's most traditional side.