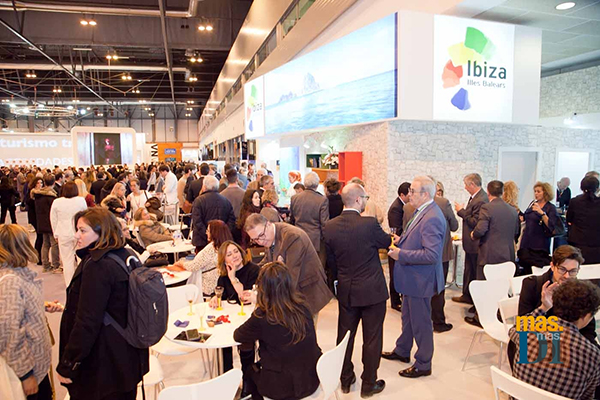 Ibiza's planned appearances at the major Spanish and global trade expos will reflect an effort to take the island's brand of world-class and highly varied tourism to an ever growing audience.
This 17-21 January, when the Eivissa Council takes part in Madrid's FITUR 2018, it will show the world Ibiza at its most authentic. The traditions, customs and events that make it unique, plus the newest and most innovative of each municipality. At the heart of the administration's mission is a focus on Ibiza's off-season draws. Using Ibiza's stand at FITUR to highlight a range of local events, the Eivissa Council will base its promotion on three different pillars: culture, sport and gastronomy.
Each of the island's municipal councils will make the case for distinct local highlights.
The island will also have its own space in another pavilion to promote of Ibiza Gay Pride.
Other important expos in January include Utrecht (Netherlands), Ferien (Austria), Matka (Finland), Madrid Fusión (Spain) and Holiday World Show (Ireland).
This February Ibiza will be present at three events: the Salon des Vacances, in Brussels, and Reisen and FREE, both in Germany.
Those strategic foreign markets are right where Ibiza wants to be, courting world-class tourists with the promise of a destination they can visit 365 days a year.