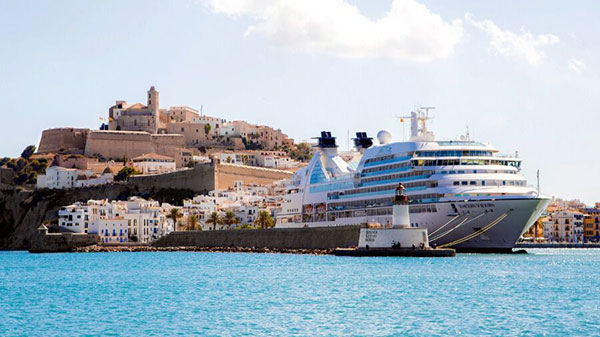 No fewer than 175 cruise ships will tie up in Ibiza's port during the 2018 season, bringing roughly 300,000 visitors with them when they come. The figure is just shy of last year's, when the harbour master logged 180 stopovers.
It's the kind of tourism that invigorates the Ibiza port and Marina Botafoch. Plus, this year, the former will début a brand-new look on the back of a full pedestrian-friendly makeover. As if that weren't enough, this season's disembarking holidaymakers will be met with shining new displays and points of sale peddling signature Ibizan artisan goods.
As part of the administration's effort to manage the influx, the Eivissa Council periodically convenes the "cruise ship board", a forum where local administrations and tourism industry players can debate how to offer the best services and plot special courses of action.