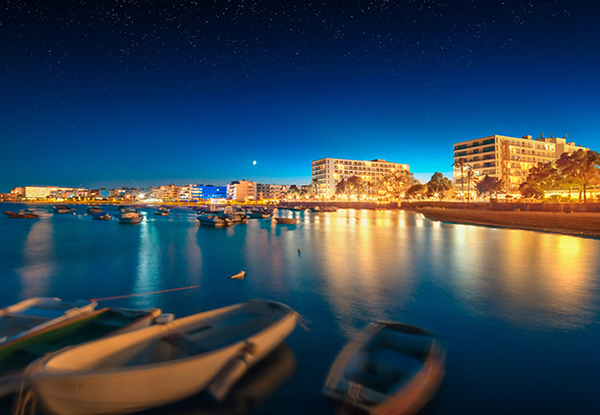 This April came with an array of events and travel trade shows, on and off Ibiza. The common denominator? Each one was a chance to promote gastronomy, cultural heritage and the island's myriad options for tourists. Ibiza's promo team took their message on the road to press events, workshops, expos and industry gatherings.
When the Eivissa Council's chairman Vicent Torres and tourism chief Vicente Ferrer plugged the island in Moscow, expectations centred on two things: expanding year-round direct connections between the two global centres, and seeing the island's flag one day wave in the Russian capital. The pair also participated in workshops in Warsaw and Gdansk, Poland, and, on the Spanish mainland, in Murcia and Alicante. Conversations with members of the Swedish and Russian press followed, too, as did appearances at Barcelona's B-Travel and Bilbao's Routes Europe trade fairs.
The events served to drive home the variety of options available to Ibiza's visiting tourists. With that in mind, the Eivissa Council has rolled out one initiative in particular, 'Ibiza Family Experience', to promote family travel. The push will serve to showcase the range of options—in nature, at all-ages or leisure-driven operations—that are open to families. For travellers craving creativity and authenticity there's 'Ibiza Creativa', which gives a take on Ibiza that transcends traditional perspectives. This brand of travel covers experiential, non-intrusive and sustainable ways to get to know a less familiar side of the island.
Other star features on the Ibiza team's calendar of April promotions include the pleasure seekers' #IbizaSabor18. Through 27 May, the event enfolds 55 local restaurants as they bring Ibizan cuisine to the fore with island produce, olive oil and liqueur. One recent entry, a workshop focused on homegrown Ibizan fare, featured dishes that have won the hearts and stomachs of generations. Participating chefs hailed from the island's three most enduring eateries: Ca N'Alfredo, Es Rebost de Can Prats and Ca Na Ribes. Another featured event, on 14 May, is the Third Professional Mediterranean Gastronomy Forum.