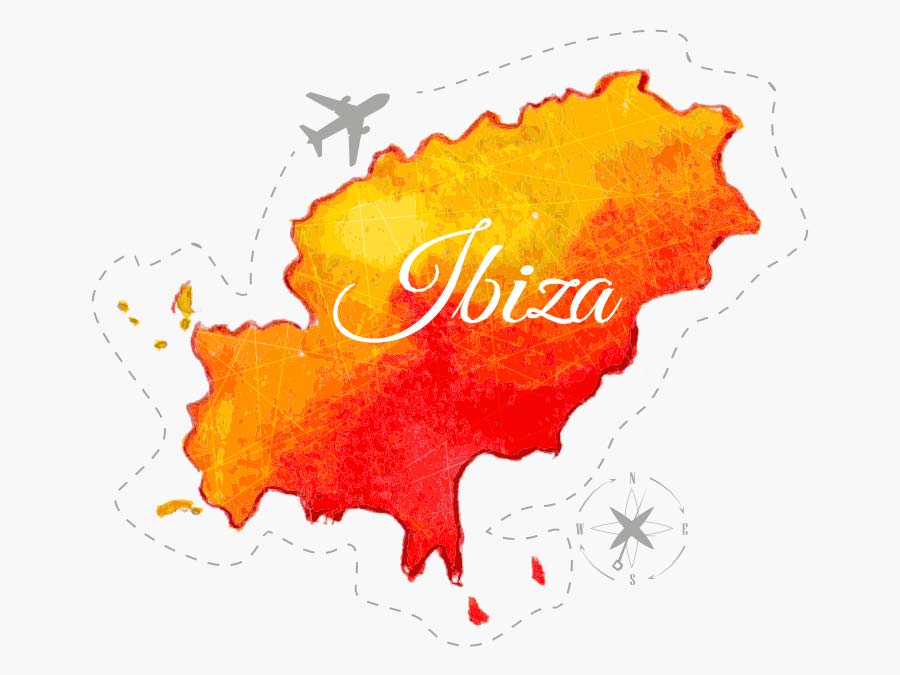 A lot is new on the island as the 2017 season gets under way. For starters, seven names—no strangers to international buzz—have unveiled Ibiza outposts: two hotels, Sir Joan and Nobu Hotel Ibiza Bay; restaurants Zela, Tatel Ibiza and Grupo Sagardi, and Hï Ibiza, a nightclub.
SIR JOAN, a luxury, port-side hotel with views of Ibiza's historic walled centre, opens for business this June. In the heart of the city and a short distance from Talamanca beach, Sir Joan is billed as a sensual, super exclusive retreat. Their 38 rooms and suites, with wood flooring and stainless-steel wall panelling, enlist light to replicate ebbing waves. It's a nod to the hotel's waterfront setting and the island's bohemian scene.
ZELA RESTAURANTS is a new player in the Japanese-Mediterranean fusion game. The Talamanca restaurant's gastronomical fare comes to us from Ricardo Sanz, executive chef of Grupo Kabuki and awardee of four Michelin stars. The project is headed up by business leaders Abel Matutes Prats and Manuel Campos Guallar with partners Rafa Nadal, Pau Gasol and Enrique Iglesias.
TATEL IBIZA located at Platja d'en Bossa, is a new restaurant specialising in Spanish gastronomy. With one finger on the pulse of seasonal considerations, they offer fresh takes on traditional favourites, with the enduring element being extremely fresh seafood. The creative force behind Tatel's cuisine is Chef Nacho Chicarro, whose goal was no less than to become an icon of culture and Spanish alta cocina. Another fine-dining initiative of the Gasol-Iglesias-Nadal-Matutes-Campos team, Tatel, with its beachside terrasse, is set to become a local live-music hotspot for world-class DJs.
NOBU HOTEL IBIZA BAY. The aspiration of this Robert de Niro-backed hotel is clear: become one of Talamanca's most luxurious local spots. Whether it's the exclusive design, the Spa Senses Experience, the hotel's four on-site restaurants, the kids' club or the fitness centre, everything is in place for Nobu to become Ibiza's standout choice in luxury accommodation.
AXELBEACH IBIZA. This season will see the arrival of Axel's very first Ibiza outpost. The new AxelBeach Ibiza offers a truly unique setting and direct beach access to Sant Antoni bay. With cutting-edge interior design and all manner of exclusive details, each of this gay hotel's spacious, modern apartments comes with a suite, living room, fully-equipped kitchen and private terrasse.
So much more than a lookout from whence to watch a sunset, Axelbeach has got an outsized pool and a promise: to become the preferred home-away-from-home for anyone eager to see quality and tranquility meet the best leisure options in Europe.
HÏ IBIZA. Ushuaïa Entertainment's latest triumph is in Platja d'en Bossa, the epicentre of Ibizan electronic music. Hï is an evolutionary nightclub experience. The club's stated goal: outdo their predecessors at Space and mobilise the masses with quality music and positive energy. In their words, it's "for the hedonists, the clubbers, the dreamers and the party animals".
GRUPO SAGARDI's crew of Basque chefs are masters of parrilla barbecued fish, but that's one small part of their extensive array of Basque classics, and we still haven't mentioned their mammoth open-air terrasse, or the waterfront location on plaça Sa Riba, right in the heart of Ibiza Town's historic centre.