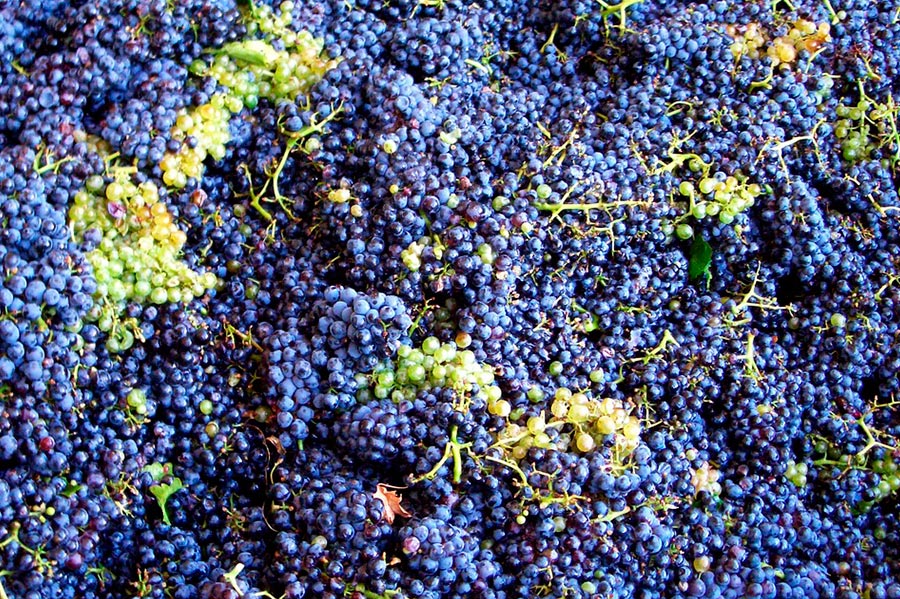 September may traditionally be the month of the grape harvest, but this summer's sky-high temperatures mean farmers are setting out earlier as they search for a wine that will hold up for years to come.
Wineries like Can Rich, Ibizkus, Sa Cova and Can Maymó—among Ibiza's most distinguished—turn grapes into the most sought-after drink gods and mortals have ever known. Hard on the back of a rainy season, prospects for white grape production are bright: up 6 percent, and expected to yield its highest scores in four years.
The Can Rich winery brings to life whites, rosés, reds and sparking wines, and offers products like salt, vermouth, café caleta and the island's signature liqueur, hierbas ibicencas. Preeminent wine sellers, they've also got more vineyards than anyone in Sant Antoni de Portmany. Since 1997 they've produced Monastrell, Mavasía, Chardonnay, Cabernet and other varieties of grape on their twenty-plus-hectare estate. The vineyard is known for their 100% green practises and respect for the local ecosystem. More than just winemakers, Can Rich also press their own olive oil.
Another high-profile name on the island and the second in size is Ibizkus Wines. Located between Sant Rafel de Sa Creu and Santa Gertrudis de Fruitera, the winery produces premier reds, rosés and whites with locally harvested grapes. They have built a brand that stands for style and sophistication, and it is only available through the island's top vendors.
One of the longest-running outfits on the island, Can Maymó's three vineyards in Sant Mateu d'Albarca have been a symbol of prestige for years. Their grapes—Monastrell and Malvasía among them—play the lead part in an elaborate process of fermentation that plays out in stainless steel barrels.
Can Maymó's neighbours in Sant Mateu d'Albarca and producers themselves, Sa Cova craft wines that are among the island's most acclaimed. It's more than just the wine: their estate is celebrated for its natural beauty and particular qualities as an oenological destination. Plan on a stroll across the property.
Committed to the traditions-based, rural philosophy that the island embodies, Ibiza's wineries offer signature products that showcase tradition, quality and good taste. Today, they have become leaders on the strength of their internationally-acclaimed harvests. So, raise your glass…