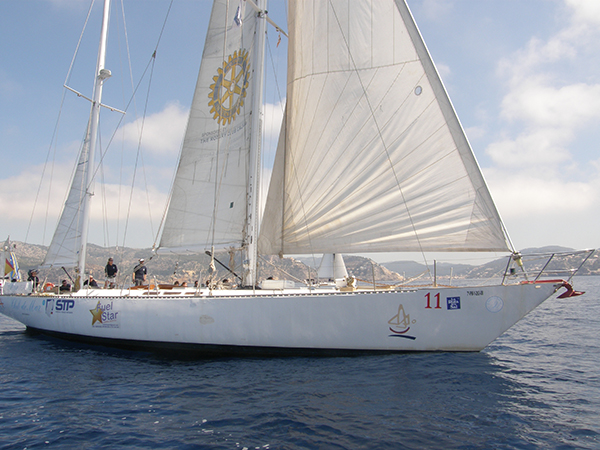 This year, Holy Week on the island will come accompanied by the 31st Ruta de la Sala, the most hard-to-miss event on the world sports scene. As the premier nautical competition unfolds on the island March 29 to April 1, expect 200 plus boats as well as hordes of crews eager to engage in the numerous trials included in the event.
In 2018 the Mediterranean's most popular cruise-ship regatta, "Salt Road", features a brand-new challenge, The Triple Salt Cup, for any crew willing to tackle the Ruta's three component regattas —Barcelona, Denia and Mallorca— in under five years.
Participants in the Barcelona version cut a 140-mile route from Port Ginesta to Ibiza's Sant Antoni de Portmany. Contenders on the Valencia circuit heave off at Denia's Real Club Náutico and trace a 120-mile path that concludes just east of Formentera and Tagomago. Sailing crews on the roughly 103-mile-long Mallorca run will spot Tagomago, Formentera, Es Vedrà, Ses Bledas and Conejera islands before tying up at Sant Antoni de Portmany.
In the thirty years since the event was first launched, the Ruta de la Sal has dealt a decisive assist to the mainstreaming of sailing in Spain. And, no small feat, it has given roughly 37,500 hopeful competitors (in approximately 5,680 boats) reason to travel 7,740 nautical miles.