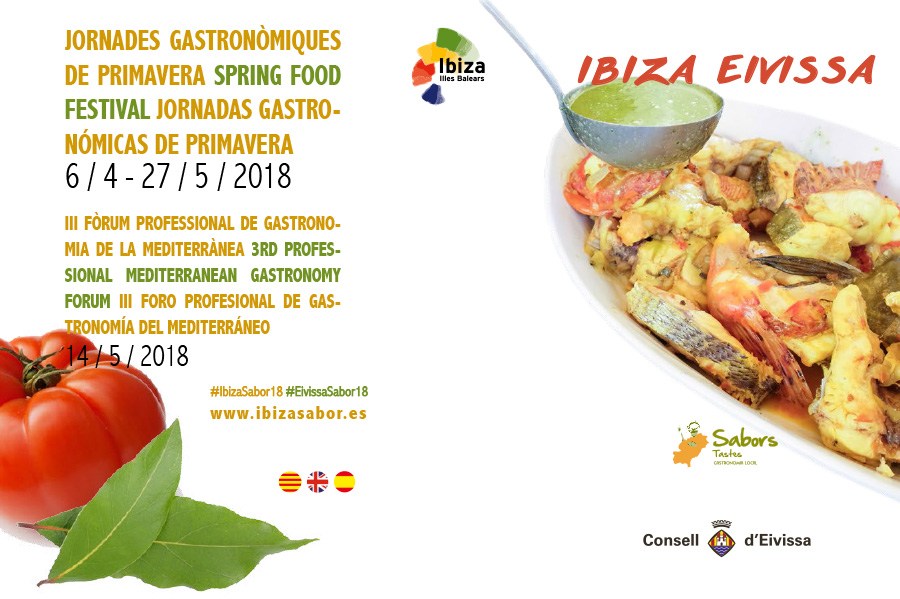 55 restaurants participate in the gastronomic spring days of #IbizaSabor18
The Island Council and Pimeef are the dual organizers of Ibiza's touchstone gastronomic event: Spring Days #IbizaSabor18, which will be held from 6th April to 27th May, with the participation of 55 restaurants from all over the island – a record number for this event, which in 2018 is entering its seventh year.
Within the framework of these fêted days, on 14th May, the 3rd Professional Forum for Mediterranean Gastronomy will take place, a key date for chefs and food producers from the Pitiusan and Balearic Islands. This year the event will be distinguished by the presence of Ángel León, of three-Michelin-star fame for his restaurant Aponient in Cadiz.
Coinciding with the European Year of Cultural Heritage 2018, the dishes that comprise Ibiza's traditional gastronomy as well as some innovative new twists on those ancestral recipes will be very much in the limelight. This event is organized twice a year, once in spring (April/May) and once in autumn (October/November) in honour of the island's culinary roots.
The variety of sea grass known as Posidonia constitutes a veritable underwater forest between Ibiza and Formentera. It is, in fact, the most extensive meadow of this type in the world and is home to a rich marine biodiversity. Unfortunately, this millenarian ecosystem is under threat from boat anchors, the dumping of waste and other irresponsible attitudes, despite the fact that it was declared a World Heritage Site by UNESCO in 1999.
The Forum for Mediterranean Gastronomy, with Chef del Mar as a special guest, supported by the attendance of other national chefs, several representatives of the Balearic Islands and the specialized gastronomic media will provide a new opportunity to bring awareness to the importance of this inter-island Posidonia meadow and highlight its extraordinary biodiversity.
Meanwhile, enjoy Ibiza's traditional dishes such as "bullit de peix", "guisat de peix", "borrida de ratjada", "arròs de matances" and "sofrit pagés" as well as its sweet delights. Some, like "flaó", boast a medieval pedigree.
As components of the different menus and tapas offered by the 55 participating restaurants, the products of the land also take centre stage in #IbizaSabor18 – from local sausages and meats, to agricultural produce, including our extra virgin olive oil (which may be sampled at certain venues), not to mention the herb liqueurs and wines from local wineries.
Ibiza: Sustainability of the Sea
The island has two fishing guilds, one in Ibiza and one in Sant Antoni, with a combined membership of 75 and a fleet of 40 traditional boats which fish in the time-honoured fashion, ensuring sustainability.
Island fishermen have always employed environmentally respectful fishing practices that have left the Posidonia sea grass meadows unharmed. In 1999, these meadows were declared a World Heritage Site by UNESCO. Traditional fishing systems and the sector's selfregulation have contributed to the conservation of this extraordinarily valuable habitat.
By means of the label 'Peix Nostrum', the live harvests commercialized by this venerable old fishing craft may be identified. This labeling system, the first of its kind in the Mediterranean, guarantees that each specimen has been fished by the island fleet and that no more than four hours have elapsed between the time of its capture and its arrival at market.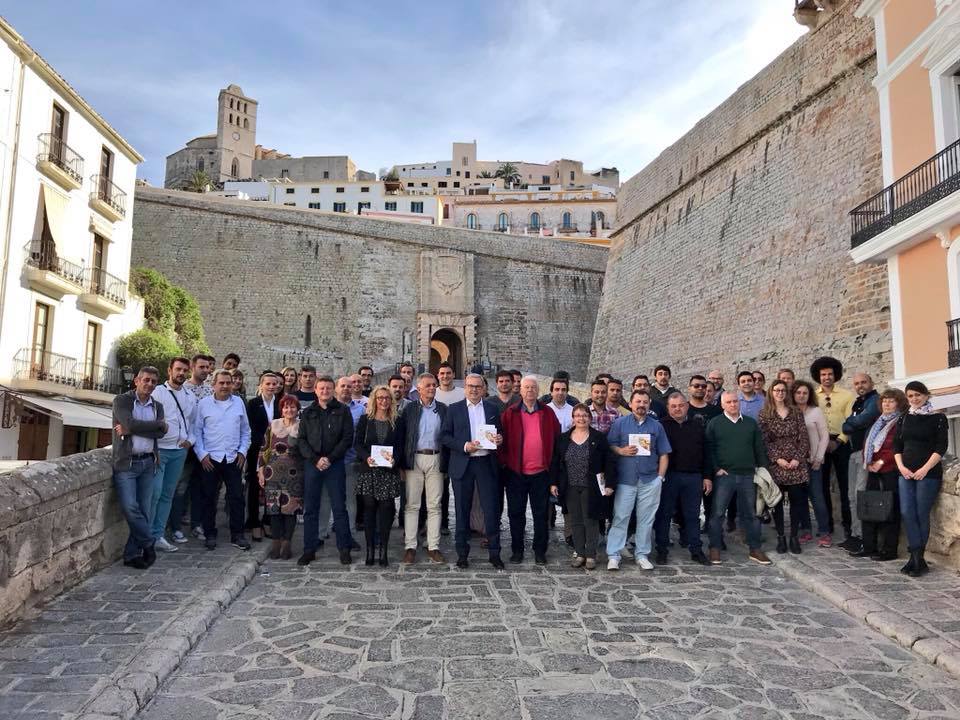 Discover Ibiza's great treasure: its gastronomy.
#IbizaSabor18: History, tradition, culture, creativity and adventure.
More information, downloading the brochure here.