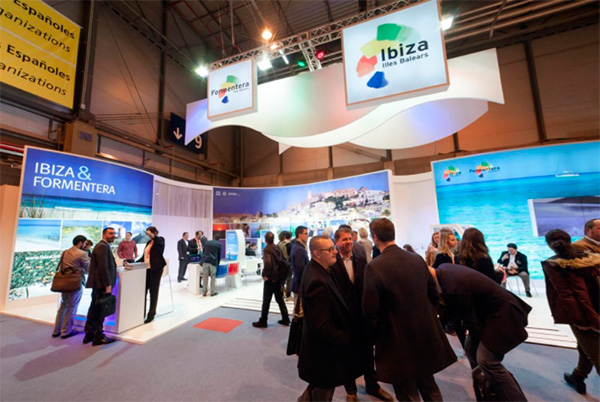 This 2018 the Eivissa Council has hit the ground running in terms of presentations and workshops at Europe's big-name travel expos, eager to show the rest of the continent just what the fuss is all about with the island of a thousand faces.
After a banner performance at Madrid's International Tourism Trade Fair (Fitur, one of three milestone events on the travel industry calendar), the administration has also put in appearances at a series of Thomas Cook- and FTI-sponsored MICE gatherings in the German cities of Regensburg, Nuremberg, Würzburg, Ludwigsburg, Karlsruhe, Weil am Rhein, Kaiserslautern, Leipzig, Bremen, Münster, Koblenz and Ulm. Expectations remain high that German tourism on the island, already fourth in importance, will continue strong.
Netherlands, and a recent trade show in Utrech, are some of the newest targets in Ibiza's promotion of local heritage, culture, sport, beaches and entertainment. Direct connections twelve months a year to Eindhoven and Amsterdam have turned Dutch travellers into Ibiza's fastest-growing and fifth most important market.
Presentations are also on the horizon 13-15 February in Copenhagen, Stockholm and Oslo. As the first quarter of the year draws to a close, attention will turn to professional expos in the Spanish cities of Sevilla, Valencia, Alicante and Murcia.