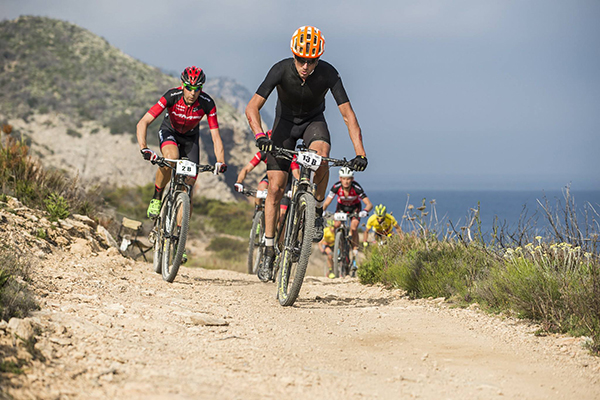 Ibiza's Vuelta en Mountain Bike, among the more firmly-entrenched entries on the local calendar of sporting events, turns eighteen this year. The outing is a milestone, both in terms of returning participants and big-name riders.
The vuelta (or "ride") round Ibiza stands out among fixtures of similar characteristics. This year the 1,000-person excursion is scheduled 30 March to 1 April. The full tour is spread across three days, three stages and nine different categories. Whether part of a pair or solo, riders will trace a roughly 195K path across thick forests and down spectacular descents.
The municipalities of Eivissa, Santa Eulària des Riu and Sant Antoni de Portmany will offer stunning vistas as cyclists cut across the island's premier natural reserve, top-quality nature trails and breathtaking beaches.
Trumpeting the excellent work of the event's organisers, returning participants describe the attention that is lavished upon riders and a circuit where no detail is spared for the sake of a truly special ride. This year's event has been painstakingly studied to make sure that it's fun for more than just the participants themselves. A diverse activities programme has been concocted so that riders' friends and families can get their kicks, too.