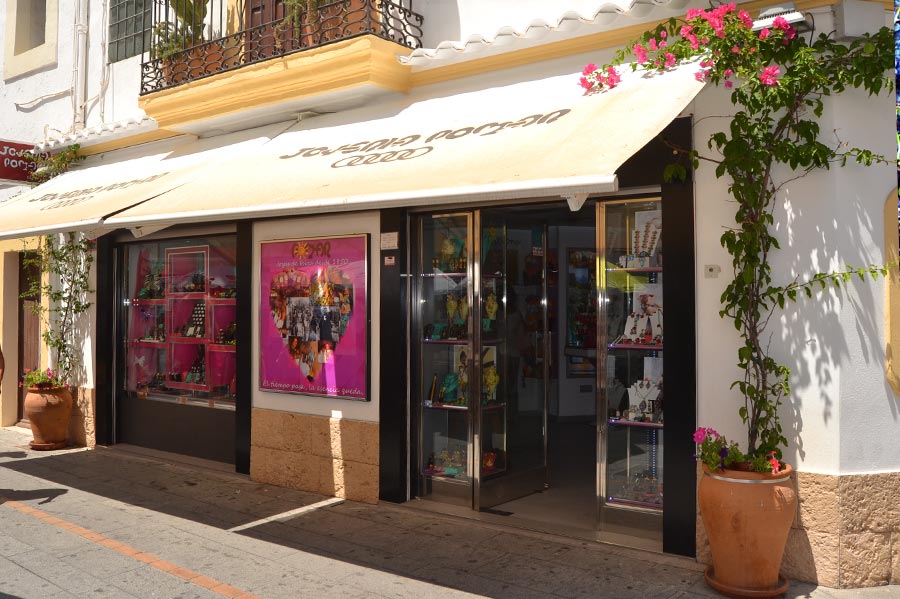 The Port of Ibiza isn't just one of the island's most iconic spots, it's also a key part of the local identity. Equipped for fishing, trade and sport, the port benefits from special local protections and, more recently, has been rezoned as a pedestrian-only area.
The story of Ibiza's port begins centuries ago, when Carthaginians and Romans set out forging their respective local histories. From the start, Ibiza has been at once strategically important and prized for its beauty, making it an ideal candidate for a commercial hub.
Today, the Ibiza port retains its tranquil, hometown qualities. It is praised by locals and tourists alike not only as a nerve centre for shopping, nightlife and eating out, but also for the plentiful strolls that beckon visitors to uncover hidden stories and local legends.
The winding streets that Ibiza's port enfolds, whether narrow, brick-lined or precipitous, make for delightful walks and passionate discoveries of diminutive shops laden with one of a kind treasures. In summer, calle de los Andenes is home to an open-late hippie street market with a smattering of stalls peddling jewellery, accessories and creations with silver, gold and semi-precious stones.
There are brick-and-mortar shops as well. In fact, you will find some of the island's most high-profile boutiques in this very neighbourhood. Celebrities and VIPs come sniffing out the exclusive clothes, jewellery and footwear that are the Ibiza port's signature items.
Elisa Pomar, a jewellery creator on the roster of designers at Adlib Moda Ibiza, has her space at 1 calle Castelar. There is no better place for exclusive designs in original, artisan jewellery. Dolce & Gabbana are fans, together with countless internationally-known celebs.
Another Adlib Moda Ibiza name with a storefront in the neighbourhood is Piluca Bayarri. From her location at 30 Calle de sa Creu, Bayarri hawks Ibiza's most iconic, sensual, feminine and versatile apparel. Check the acclaimed white cotton dress that is winning over the likes of Naomi Campbell.
Bamba Adlib, at 5 calle d'Antoni Palau, features island style built on the haute-couture ideas of many of Adlib Moda Ibiza's designers. Summer and winter wear aplenty.
Shifting the focus to footwear, the Port of Ibiza is home to charming artisan shoemakers trading in Ibiza's signature styles. Other commercial outposts include Angels Shop at Calle Manuel Sorà, or Emonk Ibiza (6 Calle de sa Creu), whose infamous tasseled and studded hippie boots have been seen styled by celebrities like Madame de la Rosa.
Also in the area are Religion, Pacha and Star Ibiza, hometown originals with clothes patterned after the island's characteristic look: fresh, personal and uncomplicated.
Last up, shirts by Víctor. With multiple locations in the neighbourhood, the company is known for its originality and quality. Their designs are made to fit the male form, in bright tones and pure linen. For years, they have been hits with islanders and tourists alike, and today, are a local shopping tradition.