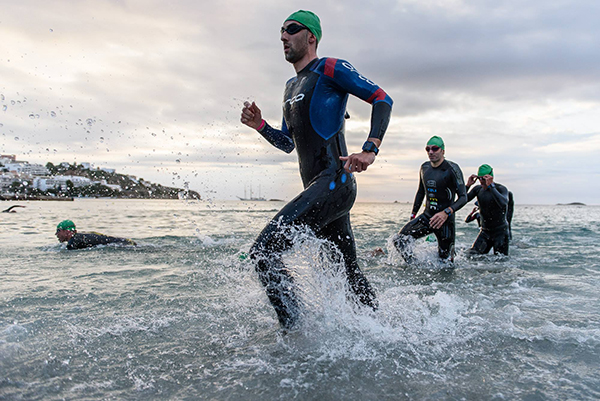 Heading up a jam-packed calendar of local sporting events, the Ibiza Marathon cuts its path across Ibiza with assorted modalities, promising to draw in the process legions of pro runners and adepts of open-air sport. When participants set off on the more than 42K circuit on 7 April, they will be led across the municipalities of Eivissa and Santa Eulària des Riu. Registration for this event is still open.
his Easter, the 31st edition of the island's "Salt Road" (Ruta de la Sal) plays out 29 March to 1 April. This year as last, there will be three versions of the event, each built around a distinct starting point (Barcelona, Denia and Mallorca). Turnout for the regatta is higher than for any other in the Mediterranean, but crowds aren't the only thing the event attracts: it's also the occasion to behold watercraft of every sort congregated on the island. Registration is still open.
On 31 March, Ibiza welcomes one of the island's most popular fixtures: a mountain-biking event known as Vuelta a Ibiza en BTT. The route, which spans a total of 53.8 kilometres and 1,130m in combined altitude change, is slotted into three distinct days of riding. Signups are closed.
Registration is now open for the island's half-marathon (La Ibiza Media Maratón). The run, which kicks off 29 April, offers participants their choice of two circuits: the long option —a 21K run from Sant Josep de Sa Talaia to Eivissa— and the short option — a 10K jaunt from Es Codolar to Ses Figueretes.
Rounding out the calendar are two events in December: Triatlón Ibiza and Trail Ibiza. Though exact dates are to be announced, these encounters are not to be missed.