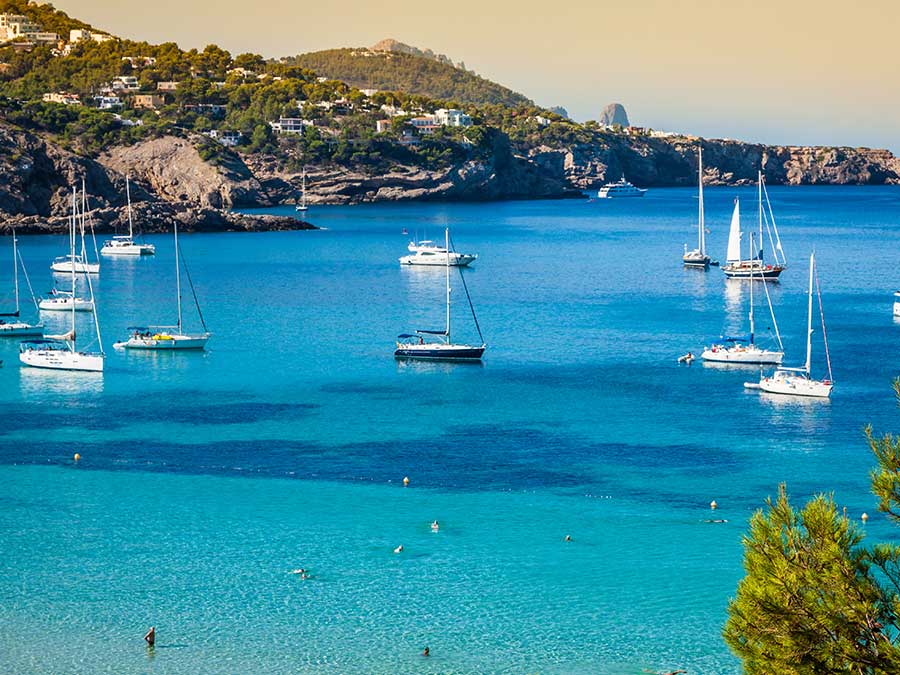 'Platges connectades' (connected beaches) was borne of a philosophy of sustainable tourism and the ambition to safeguard the island's beaches. The project aims to set up new public transport connections to Ibiza's most popular destinations.
So far, the Island Council of Ibiza has managed to include in this project a total of 30 beaches, including urban areas, which have the bus service. Beaches such as Cala Salada, the beach of Benirràs or Platges de Comte, count for this summer with several round trips daily.
No effort has been spared as authorities move to expand transport services. June saw public transport options increase by 70%, where they will stay until September 10. Buses will not only come more often, but midday connections (previously non-existent) will now be available as well. No other bus timetables are subject to changing hours of twilight.
Among the Ibiza council's functions is managing and promoting public transport. Towards that end, the administration will continue expanding 'Platges connectades' to other perennially packed beaches on the island. The objective is to reduce the human footprint in Ibiza's natural spaces while still encouraging people to enjoy them.
Residents are invited to pick up the 20-journey T-General transport card in buses on participating routes. Cardholders qualify for discounts of 30 to 50 per cent off standard ticket prices. Plus, the buses offer connections to nearby car parks with up to 400-vehicle capacity.
With the T-Dorada card, Ibiza pensioners and retirees ride free. Meanwhile, large families get 50 per cent off their existing T-General discounts with T-Plata.
The Ibiza council receives support from the island's five ayuntamientos in making the 'Platges connectades' programme a reality. Indeed, the municipal administrations themselves are in charge of managing and monitoring access to parking areas. 'Platges connectades' is about making sure everyone enjoys the Ibiza experience, while averting traffic slowdowns and promoting mobility.