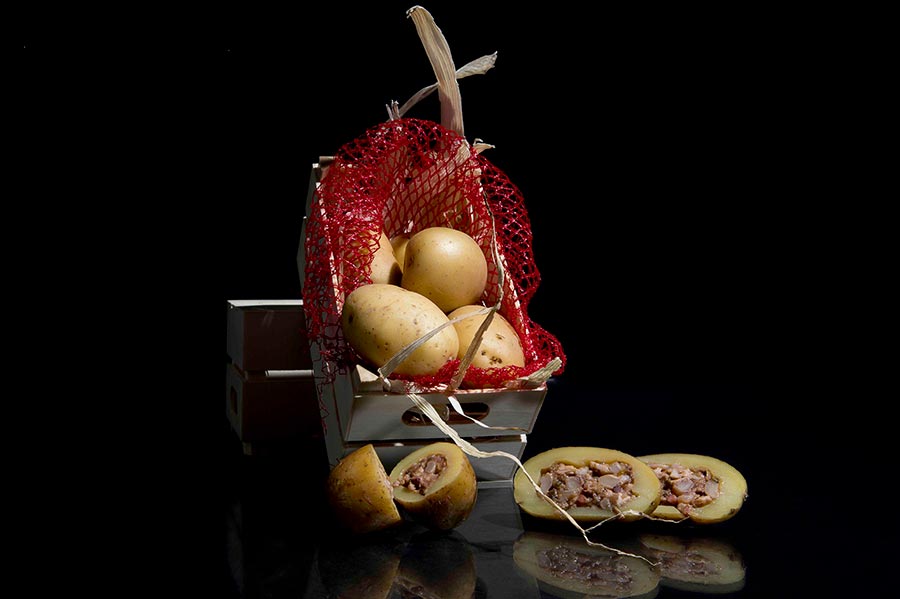 Apart from an ever longer list of entertainment options staying open in winter, there's nothing quite like Ibiza's mild off-season temperatures to put it firmly in the sights of the most far-flung tourists. The mélange means October and November are absolutely times to plan a visit. Plus, with Ibiza's hometown cuisine so wonderfully exquisite (thanks, in no small measure, to wildly fresh Mediterranean produce and that perfect balance of surf and turf) it is no surprise that this autumn, gastronomy is a trending topic.
Restaurateurs serving up finger-licking fare all winter long are an increasingly common site across Ibiza's five municipalities. Just ask the crew at Oleoteca Ses Escoles. Set in a former schoolhouse on the road to Sant Joan de Labritja, the eatery peddles Ibiza originals, tapas, signature creations and authentic flame-broiled meats. The Oleoteca's show-stealer is no doubt their house-made olive oil. Other favourites are the ensalada pagesa and the kitchen's assorted takes on traditional coca. Want more? Oleoteca has an on-site bodega with products that are crafted locally.
Another restaurant that has tourists and locals in the centre of Ibiza Town flocking is Ca n'Alfredo, located on the iconic and newly pedestrian-only street, calle de Vara de Rey. They are one of the most recognised names on the island, thanks in no small part to a fervent devotion to traditional local gastronomy and a long history on the island. Dishes are made with the highest quality ingredients. Take, for instance, the oven-broiled gall de San Pere, the sofrit pagès or the paella ciega.
In the very same neighbourhood you will find Sa Brisa Gastro Bar. Satisfied customers rave about the team's balance of innovation and old-time flavours. In aiming for fresh Ibizan fare with a taste of Mexico, Sa Brisa pulls off a style all its own that keeps guests coming back for more. Favourites include bullit de peix croquettes and sea bass ceviche with scallops and scampi.
Another gastro-fan favourite that is here all winter is Cana Sofía. Located in Cala Vedella in Sant Josep de Sa Talaia, Cana Sofía's kitchen staff prepare signature dishes that strike a sublime balance between homegrown and international ingredients. For a couple of the most asked-for dishes, try the glazed Iberian pancetta with octopus and Ibizan potato, or the cod stomach-laced grouper stew.
One of Ibiza locals' favourite haunts is Can Pilot, a grill in Sant Rafel whose straightforward and tasty fare easily explains the restaurant's enduring success. The ox chuletón is their speciality, plus they've also got an assortment of homemade traditional desserts like flaó and greixonera.
Gastro days: 'Ibiza Sabor'
Those were some of the hundred plus restaurants that are in it for the long haul this winter. Many of them are taking part in 'Ibiza Sabor,' an autumn/winter programme which brings together the island's leading chefs before a helping of the fresh produce that makes Ibizan cuisine so one of a kind. The Eivissa Council and the island's small and medium-sized business group, Pimeef, have put together the initiative for six years running. As ever, there will be workshops, classes, roundtable talks and tastings. If you like Ibiza and Formentera's drinks catalogue, some events will even teach you about what food to pair it with. So, there you go. You've got two months to take a gastronomic trip of Ibiza's best. When you finish, you and your pocketbook will both be fans.