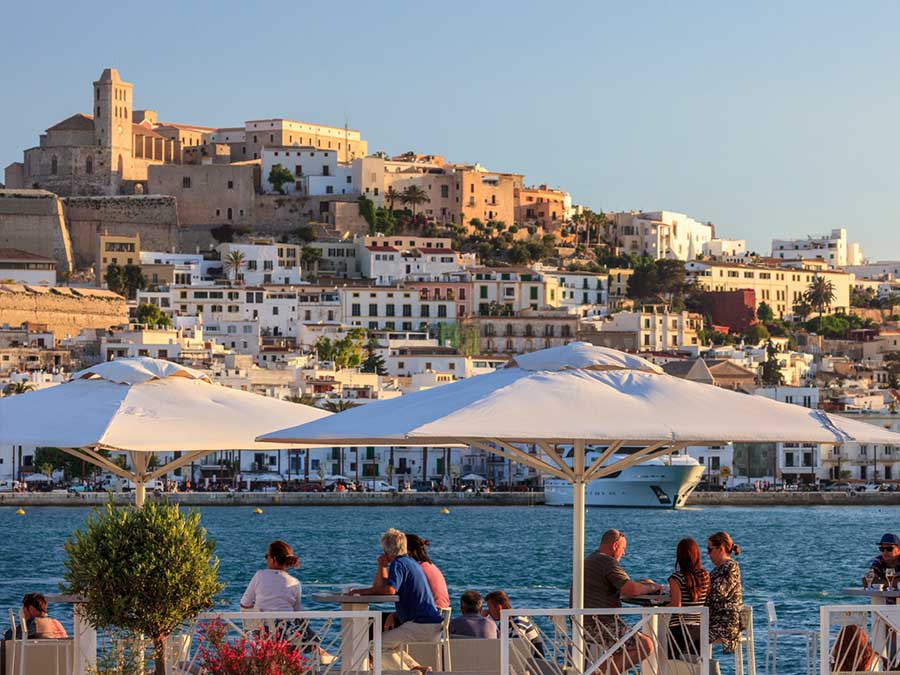 Information technology—with web portals, sites and online content—is an efficient, instantaneous and comprehensive tool to assist in communication. Which is why today, Ibiza's council, Consell Insular d'Eivissa, is unveiling the new Ibiza Travel website, a vehicle for sharing up-to-date information about the island.
We want this to be a place we can tell you about the thousand faces of our stretch of paradise—the sport fixtures, fashion outlets, local fine dining and all the most important news in tourism. People the world over know Ibiza as a destination for leisure, but the island has got so many other features we want you to discover too, so you'll be even more inclined to keep coming back. To that end, we'll be issuing a monthly newsletter with news, top secret tips and info about events coming up on the White Isle. We'll show you all the best in Ibizan culture—from seashores lapped by crystal-blue waves and special gastronomical challenges to the island's selection of local museums. Ibiza's welcome mat stays rolled out 365 days a year and the important take-away message is this: no matter when you come, Ibiza has got exciting events going on 12 months a year, and this right here is just the place to find out all about them.
In this first newsletter we'd like to give you a peek at the latest crop of restaurants here to fill out Ibiza's fine-dining catalogue. Plus, we'll remind you of the events you won't want to miss as you set out to explore authentic local flavours. We'll also give a debriefing on the most recent edition of Pasarela Adlib Ibiza so you can find out what true Ibiza style is all about. We'd also like to let you know that our local administration is working hard to protect what we hold most dear: our environment, the backdrop that put us on the map and makes Ibiza so unique. We're working on a variety of initiatives as we move towards a greener, more respectful version of the island. Spread the word, and feel free to join in on this groundbreaking project.
Another thing we'd like to mention—and we feel this is pretty important as we try to make sure our visitors' experiences here are both pleasant and safe—is about unqualified practice of professions and unlawful tourist accommodation. We hope this platform can help raise awareness about the importance, as a safety measure, of using only authorised services. Our aspiration is to create an island that's fairer for everyone. To get there, we need to make sure that all the services we offer—from the taxi that picks us up at the airport to the hotel where we stay or the restaurant where we dine—are playing by the rules. Illegal business activity gravely endangers certain sectors of our economy. We hope very soon to be able to share good news with you as this campaign develops.
Lastly, our next newsletters will be your go-to source for info about all of Ibiza's most recent media appearances, not to mention our presence at trade shows and efforts in tourism promotion.
That's it for now, but there's plenty more to come.
Welcome to Ibiza! Welcome to Paradise!