Sa Caleta Phoenician settlement is located within a small peninsula between Es Codolar beach and Jondal mount, that is, the south coast of the island. On the east side, the mouth of a stream gives way to a small port or dock which is relatively protected from the northern and western winds.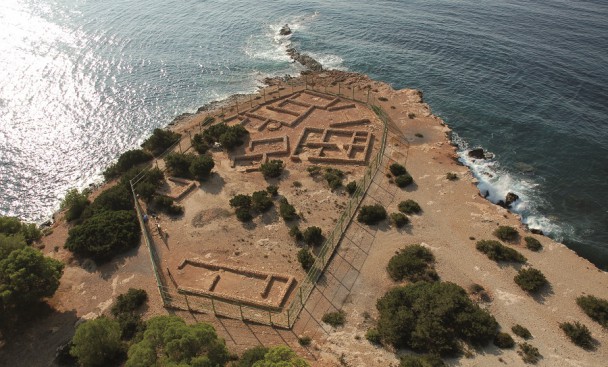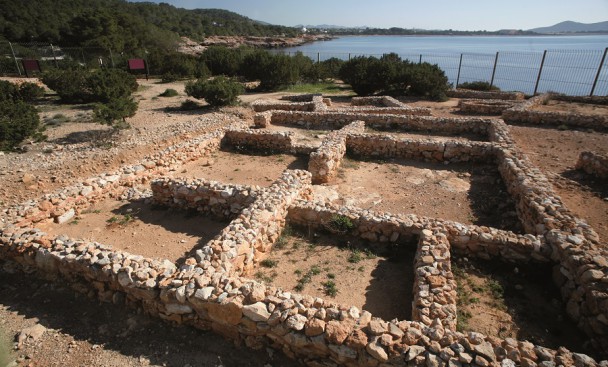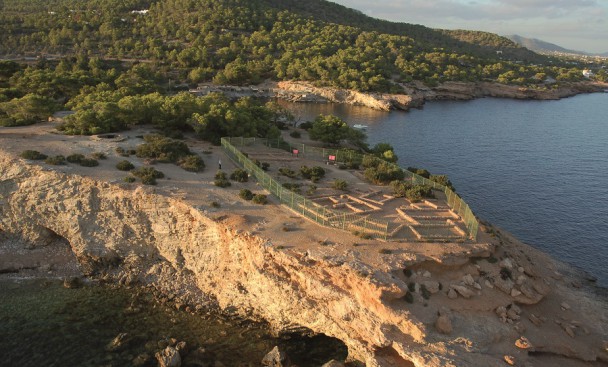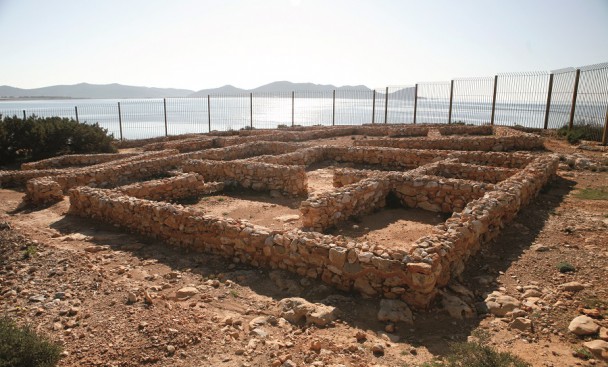 This dock, already in use by the Phoenicians, is still active. Sa Caleta is a place of urban nature, and its largeness can be compared to other similar towns in the south of the Iberian Peninsula. The origin of this settlement dates back from the end of the 8th century BC, although in the beginning, Sa Caleta may have been some kind of provisional and stationary base, both for economic and geographical surveying in the Pityusic Islands (Ibiza and Formentera), and for the exchanges from the south of the Iberian Peninsula with the east coast and the northeast area of the peninsula, including central Mediterranean. Around 600 BC, the settlement was completely abandoned. According to the archeological record, this abandonment was planned and peaceful, and according to the archeological data, the large population from Sa Caleta may have moved to Ibiza bay. From that moment on, the city that has endured until today started to emerge. The urban organization of Sa Caleta, altogether, follows a system based on the juxtaposition of its buildings, all of them organized chaotically in regards with each other and the cardinal points. Amongst the houses, there are transit spaces, such as alleys, and other spaces or little squares, nothing too big, that we could classify as communal.
We also come across two circular ovens of 2 meters of diameter that were located in the communal places. In most houses, there were rooms for domestic use and, furthermore, other places where fires were lit for the argentiferous galena. The smelting of this mineral was popular amongst Sa Caleta inhabitants, while other metallurgy industries required more specialization, as iron and bronze. On the other hand, evidence suggests that the Phoenicians in Sa Caleta lived from agriculture and livestock farming activities as well as from fishing and shellfish harvesting. Salt activity was another very important economic factor.
The Phoenician site in Sa Caleta was declared UNESCO World Heritage Site in 1999.
Address:
Sa Caleta