"I'd love to stay on this island of madness"– Grace Jones.
Ibiza is a great music temple, a trend laboratory, an experimentation platform, a meeting point for professionals in the music industry that get together every summer to offer the best night-time proposals in the world. The best discos, the most glamorous beach clubs, live music with first class international bands, the well-known hippy parties in the local celebrations of each town, and great deejays under the umbrella of the best prepared sponsors. All of these elements merge with staging, performances, audiovisual effects, and unique concepts that are renewed season after season.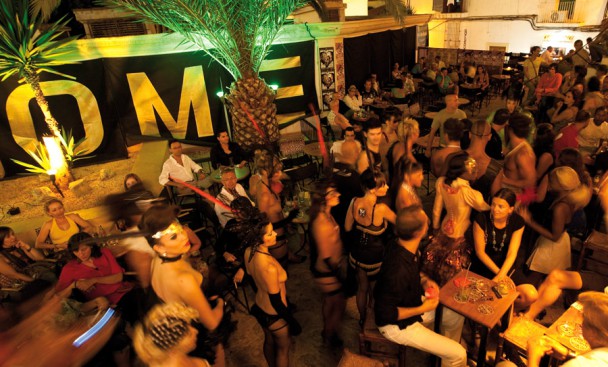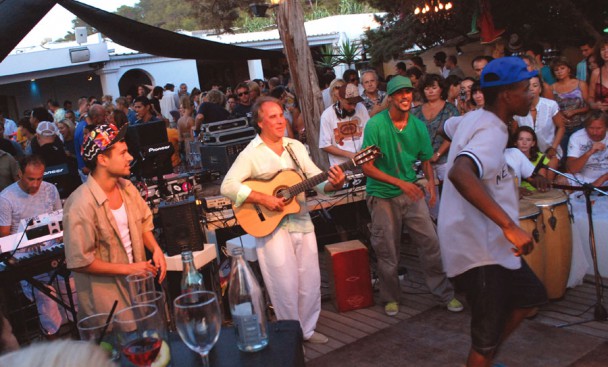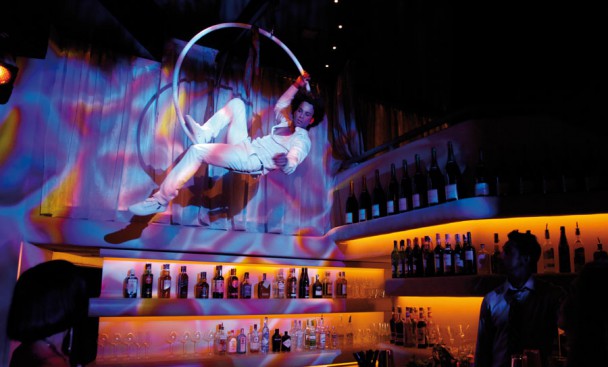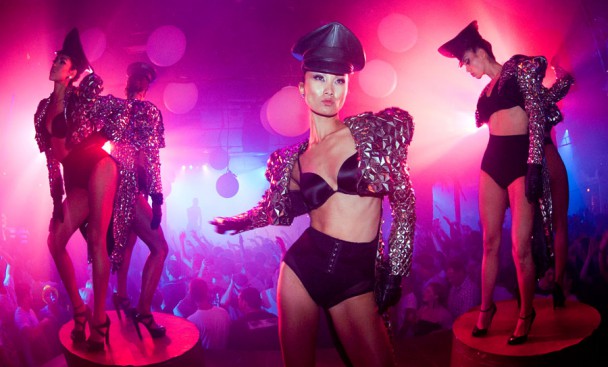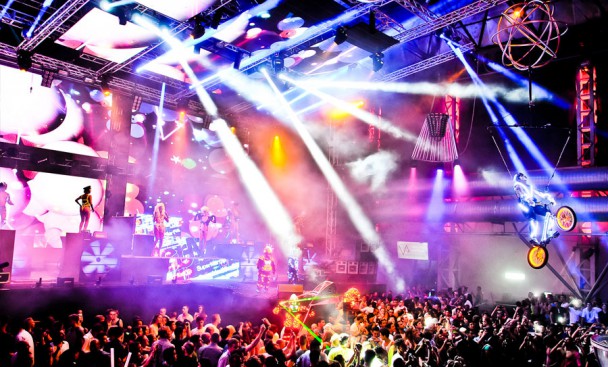 Ibiza's ludic legend is born through the values of tolerance, generosity, and the spontaneous ways of presenting leisure. Pink Floyd got inspiration from the island; The Bee Gees used to rehearse in Sant Antoni, and Cat Stevens sang his Moonshadow in the terraces in the port. Bob Marley, Thin Lizzy, and Eric Clapton performed in Ibiza, and George Michael recorded his hit song Tropicana in a popular hotel of Sant Antoni.
Ibiza has always been the refuge for uncommon people, intellectuals, artists, nonconformists, hedonists. In the late 70s Ibiza's own musical style was born, the Balearic beat. Today, it still exists. A decade later, the island took off musically with bands and artists such as Spandau Ballet, Duran Duran, Nick Cave, Nina Hagen, James Brown… Meanwhile, Freddie Mercury and Monserrat Caballé presented their hymn Barcelona.
Electronic music invaded Ibiza in the 90s, and took over the best parties with the best deejays in the world. In the 20th century, the island expanded its offers to creating activities fit for all tastes and pockets. From taking a walk through Ibiza's port while enjoying the disco passacaglia, to reserving a VIP space in one of the best discos in the word, or having a good time in the most exclusive beach clubs, restaurants, and theme hotels.
Ibiza is a party.