Since its creation, in 1973, Punta Arabí Hippy Market, in Es Canar, has been a magical attraction that seduces thousands of visitors of the island every year. From April to October, the area of Club Punta Arabí becomes a melting pot for the different cultures of the world that meet in this exclusive point on the island.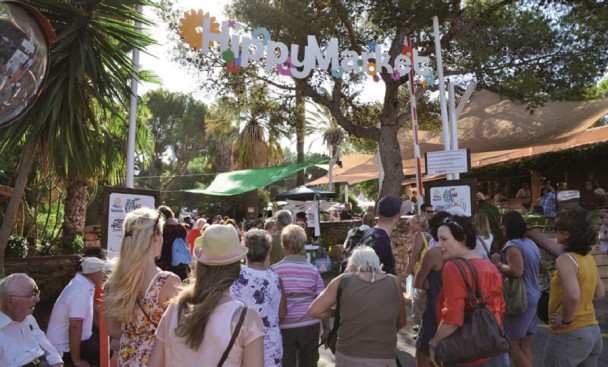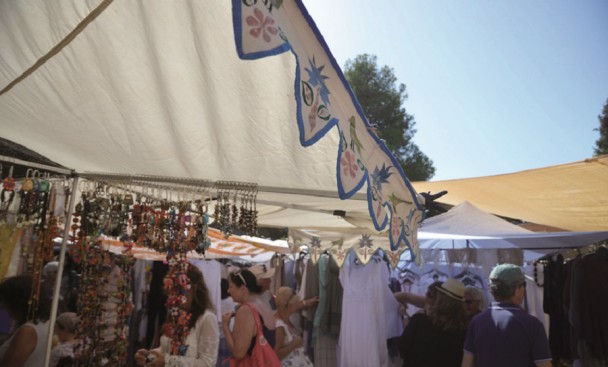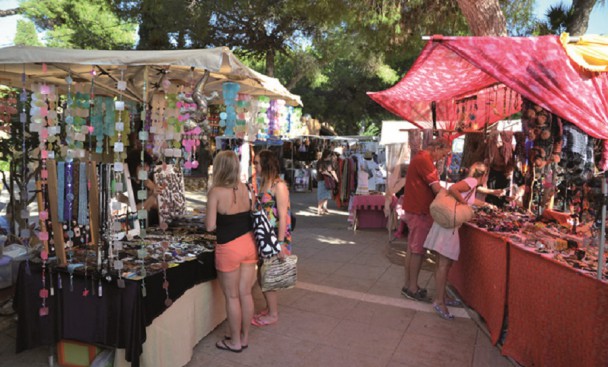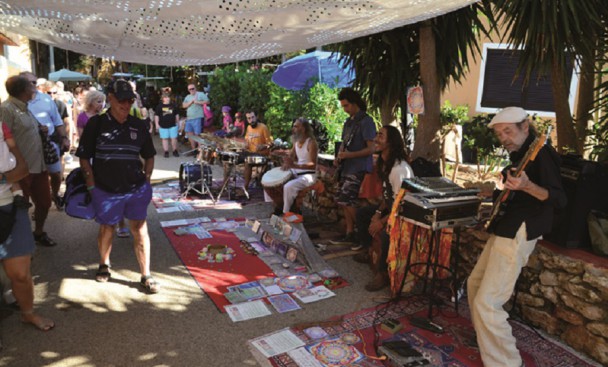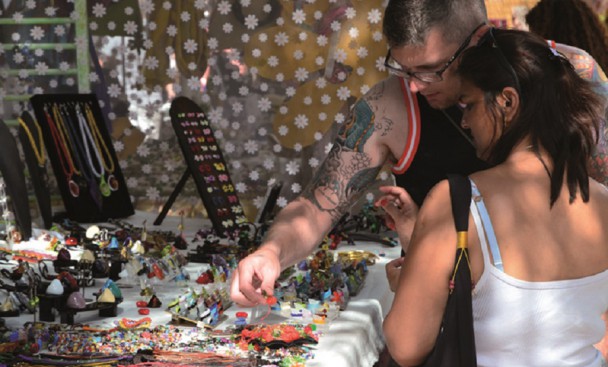 Every Wednesday, more than 500 craftsmen and artists offer a large variety of their exclusive handcrafted creations, fashion, custom jewelry, scarves, natural cosmetics, antiques, musical instruments, and original objects brought from different parts of the world to sell to the many visitors. Its alleys dress up with music and performances, artists and live statues, harmonizing to perfection with this broad exhibition, and providing the most authentic and ancient Hippy Market in Ibiza with unique and unforgettable charm.
Get a henna tattoo, relax with a massage, dress as a hippy, or take a break in the many gastronomical areas where you will be able to enjoy our varied culinary offer, such as the traditional paella. The numerous performances and shows in the multicultural tent and the recently created play area for the kids make a day in the market an unforgettable experience for all the family.
Timetable:
Wednesdays from April to October from 10am to 7pm
Address:
Avenida Punta Arabí s/n - Es Canar
Telephone:
971 330 650
Fax:
971 339 167
Email:
hippymarket@azulinehotels.com
Web:
http://www.hippymarket.info