Sa Punta des Molí has been declared a Place of Cultural Interest (BIC, Bien de Interés Cultural). It is a complex protected by the Balearic Law of Heritage and it is one of the most remarkable and emblematic places in Sant Antoni, both due to its history and its ethnologic and cultural elements: the mill, the waterwheel, the old house and current exhibition hall, the traditional "trull" (oil press), the auditorium, the dock houses –declared Place of Cultural Interest–, the children's playground, and the Mediterranean botanic garden.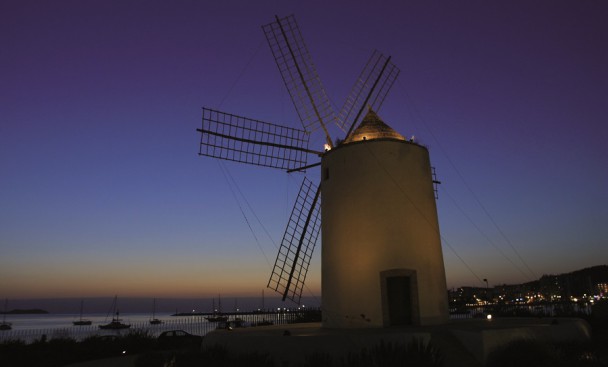 The task of the watermills was to extract the water from the underground layers by using the strength of an animal, normally a mule. They were built from stone and wood over a well.
Sa Punta des Molí hosts temporal exhibitions.
Address:
C/ Embarcador, s/n.
Telephone:
971 344 581
Web:
http://www.santantoni.net