In the site in lot number 12 in Sa Capelleta street, we find three chronologically well-differentiated phases. The oldest remains in the lot are from the Punic period. During the Roman period, this area was used as a burial site, and it became a necropolis between the 2nd and 4th century AD. Finally, we come across an important site from the Islamic period, since a suburb was discovered outside the walls. These structures must be analyzed together with the remains found within the Puig des Molins' premises so as to understand the importance of this suburb.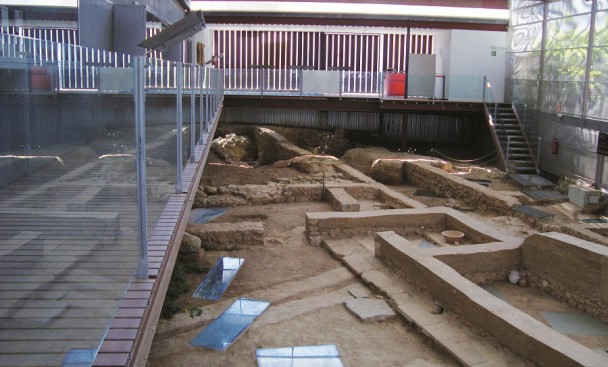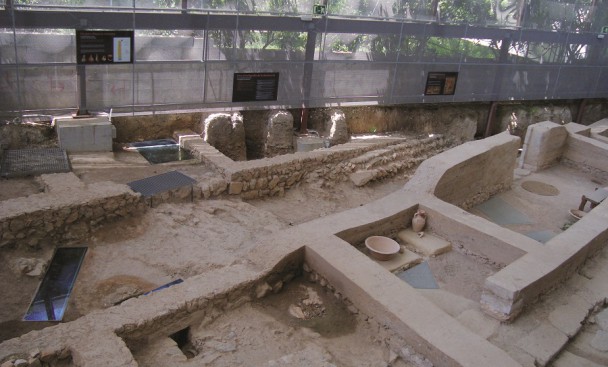 Buildings from the Islamic period. The first ones can be perfectly set within context due to written sources. There is a chronicle that tells the Pisan-Catalan "crusade" that set out to Ibiza in 1114, and it holds a detailed description of the battle and taking of the fortified city. It also describes the situation and the sacking of the neighborhood outside the walls, which would be the suburb on the west of the wall. Within the lot, a street that crosses diagonally from southeast to northeast has been dug, with private buildings on both sides. Two black wells have also been found, which has given very valuable information on the eating habits of the inhabitants.
Buildings from the Roman period. As in many other places in the city, there is a large number of burial sites within this lot, as in the surroundings. There are almost forty tombs dating back from the 2nd-3rd centuries AD. All of them took place following the ritual of the burial of the dead. Their grave goods are relatively humble, although numerous due to the large number of burials.
Buildings from the Punic period. The most ancient structures within the sight belong to this period. They are remains of buildings whose role has been difficult to determine since it has not been possible to document them completely. The same thing happens to the artificial holes carved on the base rock. Many materials have been found, especially from the late Punic period, both produced locally and of Italic, Iberian, and North African import, amongst others. Another one of the materials found was terracotta, which leads to thinking that they also developed cultural activities during this time. In fact, in all the area located at the foot of the northeast side of Puig Vila complex, successive dynamics have been observed with the appearance of shrines and even the urban sprawl of the city from the 14th century onwards.
Address:
Street of Sa Capelleta, 10 - Ibiza