The visitors' interpretation and reception centre of the Ses Salines Natural Park, located in the rector's house of Sant Francesc de s'Estany, is an opportunity to get to know the park's 3,000 hectares of land and 13,000 hectares of sea.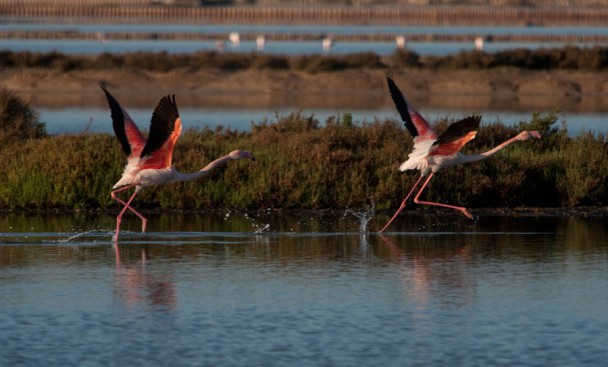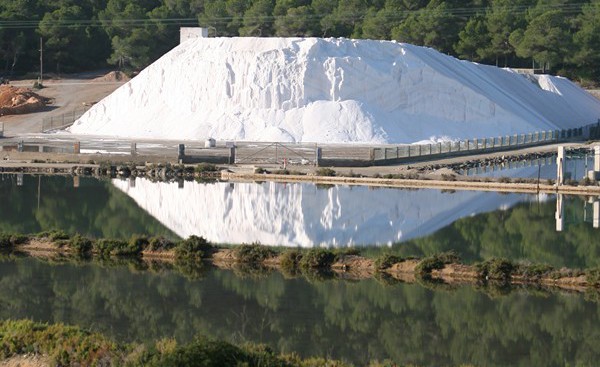 This park has lush pine forests, dune systems on the beaches of Ses Salines and Es Cavallet, ancient ponds for the extraction of salt from sea water (operating since the 5th century BC and the island's first industry), and crystal clear sea water thanks to the oxygenation provided by the Posidonia Oceanica meadows, aquatic plant meadows declared a World Heritage Site by UNESCO in 1999.
This area was declared a natural park in 2001 and is a great example of the biodiversity of the Mediterranean with 178 plant species and more than 210 listed birds.
Ibiza, due to its mild and temperate climate, a bridge between Europe and Africa, is an area of vital importance for European birds due to its strategic location at the heart of one of the world's main migration corridors. In Ses Salines, the wetlands provide the migratory species with the vital areas they need to feed and recover their strength, which are also hibernation and reproduction areas. Birdwatching enthusiasts can use a telescope and binoculars to view the colonies of flamingos, storks, Eleonora falcons, ospreys, cormorants and kestrels, among other species depending on the season, which fly over this area of Ibiza.
The interpretation centre features exhibitions of photographs of the park, video projections to show the natural wealth of the area, old tools used for salt extraction, while offering training and environmental education activities to disseminate the natural and cultural values of this rich ecosystem.
Admission: free.
Closed until further notice.
Address:
Casa Rectoral (Carretera a Ses Salines) – Sant Francesc de s'Estany
Web:
http://www.caib.es/sites/espaisnaturalsprotegits/es/parque_natural_de_ses_salines_de_ibiza_y_formentera-21765/