Although there is still more than a month to go before the Ibiza Mountain Bike Race which takes place from 19 to 21 April coinciding with the Easter Holiday, entries to the competition are already closed.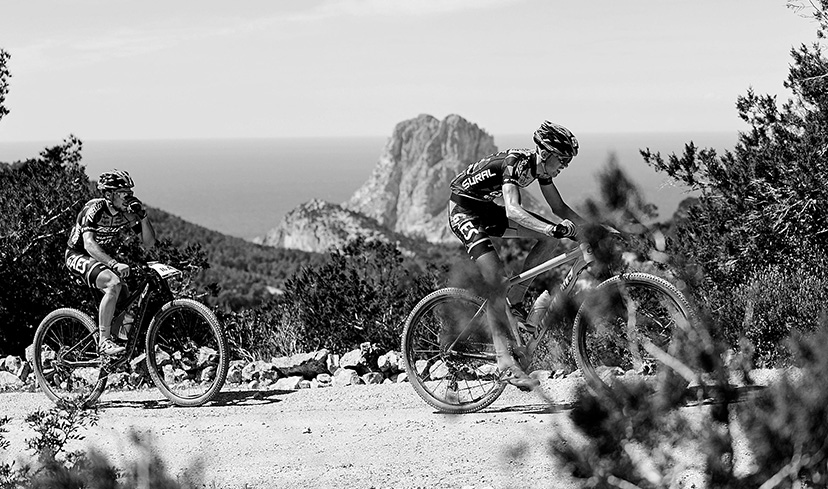 The fact is that with this 19th edition, as in the previous 18 events, one thing is clear: in this race you need to be fast not just at bike riding but also quick with your mouse, because every year the 1000 rider entry limit set by the organisers has been has rapidly been completed.
The race comprises 3 stages, held over the three days of the event which entails riding a mountain bike in a stunning and incomparable setting with over 5850 metres of accumulated gradients, covering 230 kilometres of terrain in all. The first stage is 72 kilometres with 2000 metre gradients and two refreshment stations between the towns of Ibiza and Sant Antoni de Portmany. The second stage covers the sheer north west coast of the island, starting at Sant Antoni de Portmany and ending at Santa Eulària des Riu, a distance of 103 kilometres, with gradients of 2600 metres, with four refreshment stations on the way. The last of these stages starts and ends at Sant Antoni de Portmany: a distance of 55 kilometres, with gradients of 1250 metres and two refreshment stations.
In addition to the race, there is an extensive programme of activities, so that during La Vuelta a Ibiza, family and friends of the competitors will have plenty of options to make it a truly memorable holiday. Theatrical guided tours of Dalt Vila, the old town with its fortified walls, declared a UNESCO World Heritage site in 1999, visits to the River of Santa Eulària where you can discover one of the most striking beauty spots in the area renowned for its legendary "fameliars", the little sprites or imps that are part of the island's folklore and mythology, and the Sant Antoni de Portmany coastal path, where you will find the best sandy coves and caves and where younger visitors can discover the adventures of the pirate Jack Asparagus, all of which are just some of the options available for when you alight from your mountain bike.