The island of Ibiza has always been known as an open-minded, cosmopolitan place. This includes not only people of all ages, races, countries and ideologies, but also their pets, especially dogs. Many families wish to spend their holidays or getaways with their four-legged friends and the white island is the ideal place for enjoying the landscapes, nature, bars and restaurants in the company of your pet, as there are few activities that can't be enjoyed with your dog in tow.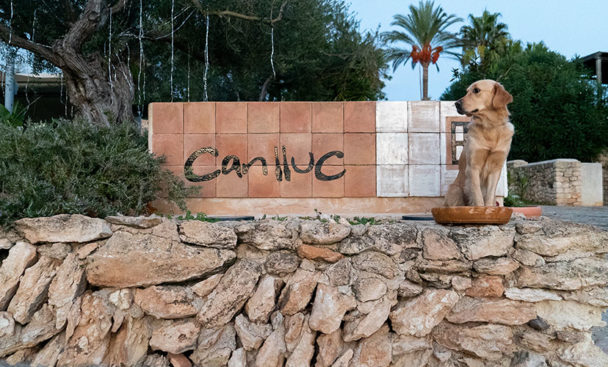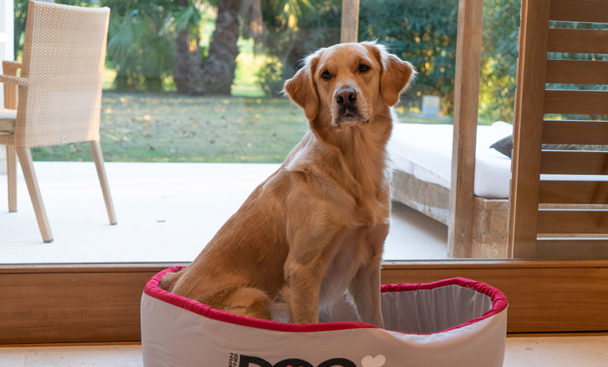 Hotels such as Ocean Drive or OD Talamanca, at Talamanca beach and within the municipality of Ibiza, as well as La Ventana, La Torre del Canónigo and El Mirador de Dalt Vila, inside the walled city, are registered in the official list of dog-friendly accommodation. Meanwhile, in Sant Josep de sa Talaia, establishments such as Hard Rock Hotel, Platja d'en Bossa, Seven Pines Resort Ibiza, near Platges de Comte, or Club Cala d'Or, also accept animals as roommates. In Sant Antoni de Portmany you can find Azuline Hotel Galfi, The Purple Hostel or the Can Lluc rural hotel, where they are not only welcome, but also have their own special beds, feeding troughs and snacks to make them feel at home. In Sant Joan de Labritja you can stay at the rural hotels of Atzaró, Ca n'Escandell, Can Pardal or Can Pere Sord, among others. And finally, in Santa Eulària des Riu, the Aguas de Ibiza hotel, the Parot Quality or the Can Pere rural hotel are the ideal places for those who decide that united families, whatever the species of their members, should always travel together. In total, there are 43 establishments of different standards spread all over the island that allow you to include your faithful friend in your reservation.
Ibiza is therefore the ideal destination to discover the magic of the island "on a leash" in hotels and restaurants, as most of these allow breakfast, lunch or dinner with dogs and even provide drinking troughs for them, and then continue the day browsing through its shops, markets and boutiques, where dogs are also welcome, or exploring its hiking routes.
For those seeking specific activities for their dogs, there are also three pet-friendly beaches, two in Santa Eulària des Riu and one in Ibiza Town, as well as the Can Bosc de Llum dog park, an enclosed area of the forest where dogs can run freely and play with each other to their hearts' content.
Ibiza is therefore open to anyone who wants to enjoy a paradise island without giving up the company of their most faithful friends.