Bathing on Ses Salinas beach surrounded by celebrities, a night out at Pacha or Ushuaia, strolling around the walled town of Dalt Vila, browsing the market stalls at Las Dalias or watching the sun go down from Café del Mar, are almost a must and just a few of the essential things to do on any visit to Ibiza, and although they are all great fun, the island has an infinite number of different options for anyone seeking new experiences and discovering some of the island's idyllic hideaways and hidden corners.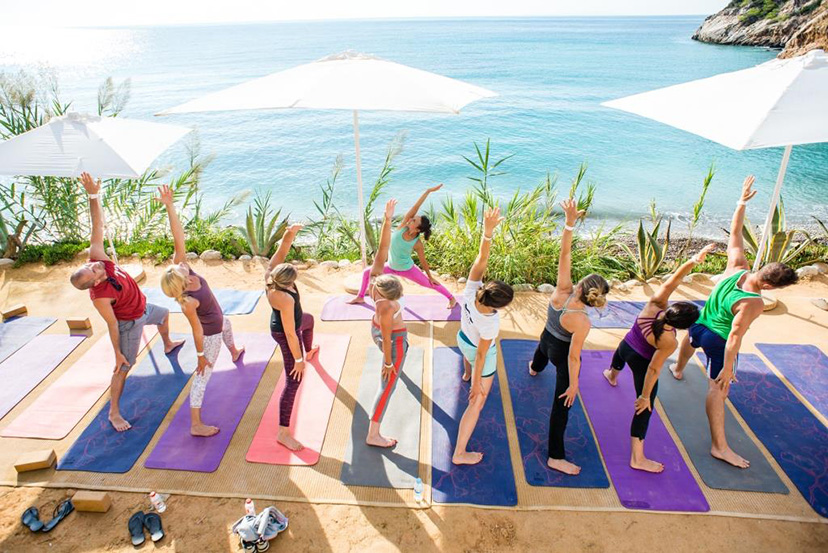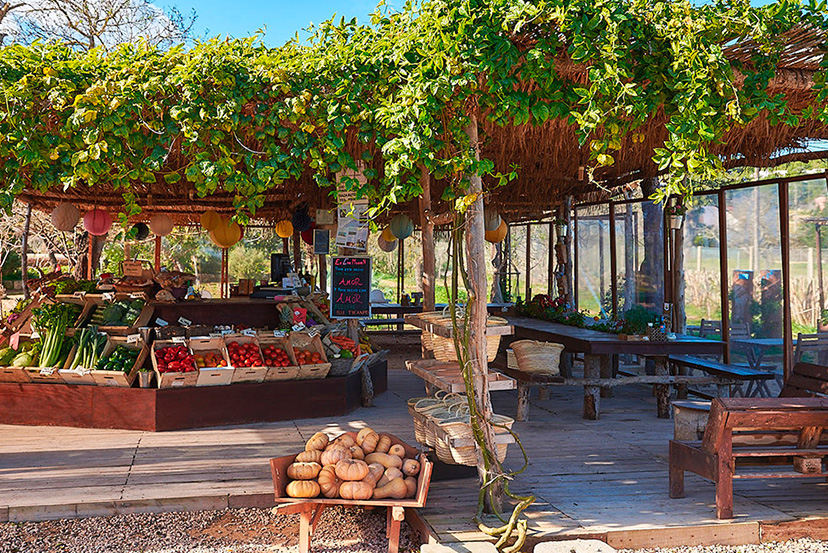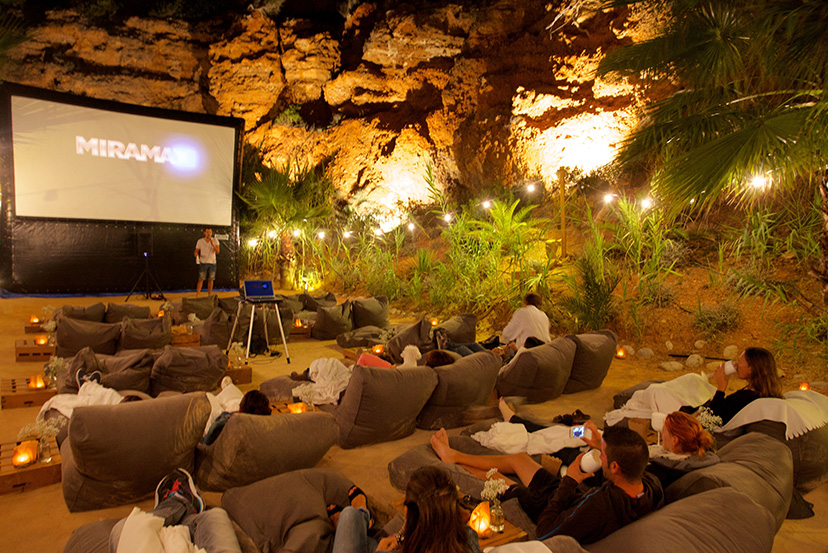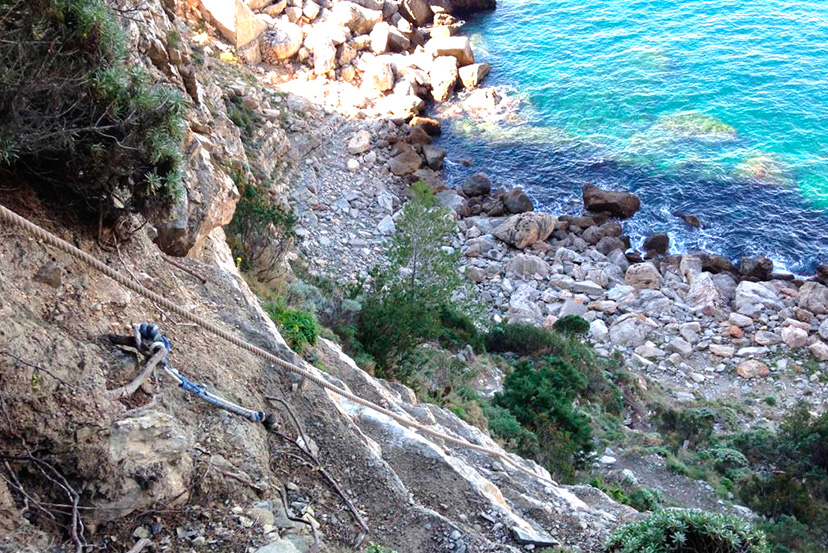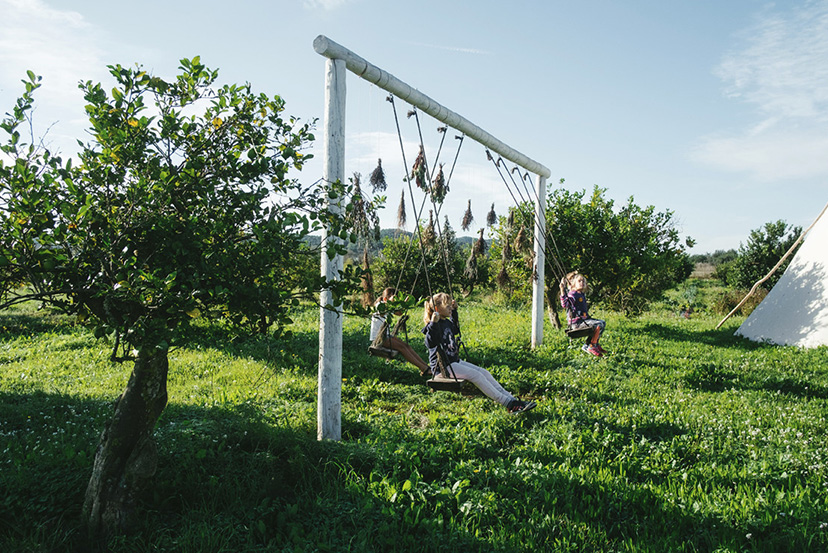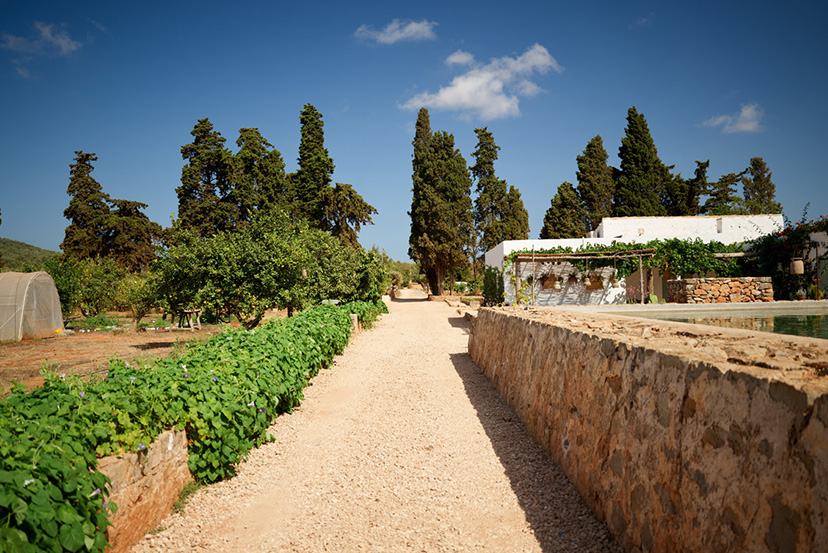 The Ibiza that we see in magazines which only a select few discover, is actually within reach of everyone, and most of these ideas and plans do not have to be hard on the average budget.  The most popular beaches with visitors are Ses Salines, Platja d'en Bossa, Platges de Comte, Cala Tarida and Benirràs, but there are some other little treasures well worth a visit, such as S'illot des Renclí, in  Sant Joan de Labritja, a tiny pebbly and sandy cove which has everything to earn a place in the photo gallery of your most picturesque spots. Others, such as Es Pas de s'Illa, Cala Llentrisca and Es Canaret, are still undiscovered hideaways despite their beauty and especially their anonymity.
Instead of the traditional craft market of Las Dalias, try the Sant Jordi market,  where some  real bargains can be found,  dance to the tunes of yesteryear at the  Hard Rock Children of the 80´s festival, which is free for residents and inexpensively priced for visitors, or watch the sun go down at the Hostal La Torre or from the waters of Ses Roques at Platges de Comte,  or enjoy Lio's cabaret show seated at a table in Calma Ibiza or Capuccino, just some of the favourite places where  the island's residents go.
If you are looking for excellent cuisine there are a number of fashionable restaurants some extremely high end, and suited to the more affluent purses,  and others  that have gained a reputation over the years, and are suitable for every budget,  but there are few as special as El Bigotes. The menu is always the same, "bullit de peix" with its rice "a banda", a typical island dish, and the fish appearing on the menu remains an unknown, as it will be whatever was fished that same morning. Every day at 2 pm, a select group of diners will arrive at Cala Mastella, where the restaurant is located, to enjoy its culinary delights in an authentic and typical seaside ambience. The chiringuitos or beach bars of Sa Punta and Cala Tarida are also little places where you can enjoy a plate of sardines, replete with the aroma of the sea, for as little as 15 euros.
An outing in the Ibizan countryside is an experience for all five senses. You can still find many unexplored corners where silence reigns. One highly recommended trip is the descent of the cliff face known by the Ibizans as "Les Portes del Cel" (Heaven's door), but its official name is Sa Penya Esbarrada, in Santa Agnès de Corona. It is a spectacular lookout point with a small bar where you can try the traditional potato tortilla, some roasted peppers or lamb chops before or after your outing, with stunning views of the island coastline and the little islands of Ses Margalides. For the more adventurous, try the Ses Balandres cliff top walk, an idyllic spot that can only be reached after a long walk over the hills, and to reach the water you have to descend the  cliff face where the local fishermen have installed some rustic railings , a staircase and a rope. The last section of the walk is not suitable for children or anyone who suffers from vertigo. This miracle of nature is also located in Santa Agnes de Corona.
If you want to experience life in the Ibizan countryside, there are several farms and smallholdings where you can enjoy the natural atmosphere. Can Musson organic farm is a perfect place for having a full organic breakfast at the bar and then you can visit the farm and feed the animals. This place has all the charm of a traditional country homestead, austere yet bursting with life. Another option is Terra Masia Ibiza, the biggest organic farm on the island. It provides lots of activities and workshops for all the family, and you can pick your own fruit and vegetables in an idyllic rural setting. The restaurant serves full breakfasts and sometimes dinners as well. La Casita Verde is the most economical and organic option for discovering the other side of Ibiza.
Finally, for those who don't want to miss the beach club experience with music, sun and sand, but who want something with a difference, and above all to get away  from the usual crowds, Sol d'en Serra beach is the answer, near Cala Llonga, where you will find the Amante restaurant, which, in addition to offering Mediterranean dishes, usually organises activities such as yoga breakfasts and cinema nights under the stars.