Ibiza is the perfect destination for plunging into the world of scuba diving. There are hundreds of opportunities for practising this sport on the white island, with its rich marine life, crystalline waters and mild temperatures, 14 degrees in winter and 28 in summer, this sport can be enjoyed at any time of the year. And the fact is that most of the Pitiusas islands are surrounded by islets, with caves and unique nooks and crannies beneath the water's surface. Here is a selection of the five best spots for plunging into the water.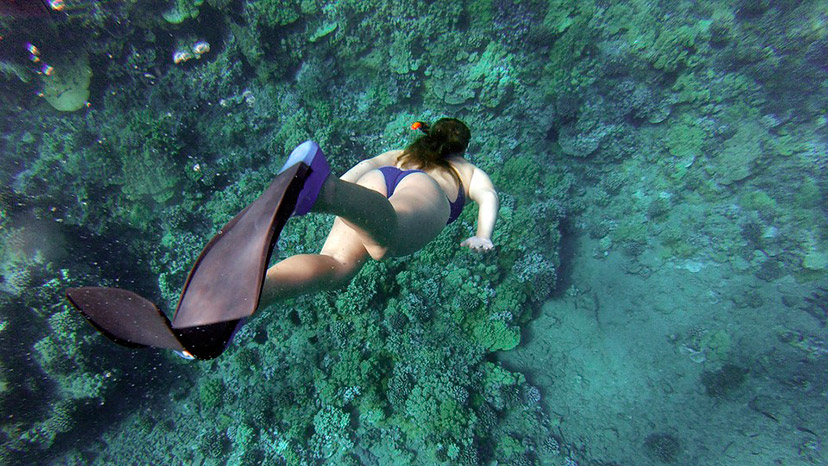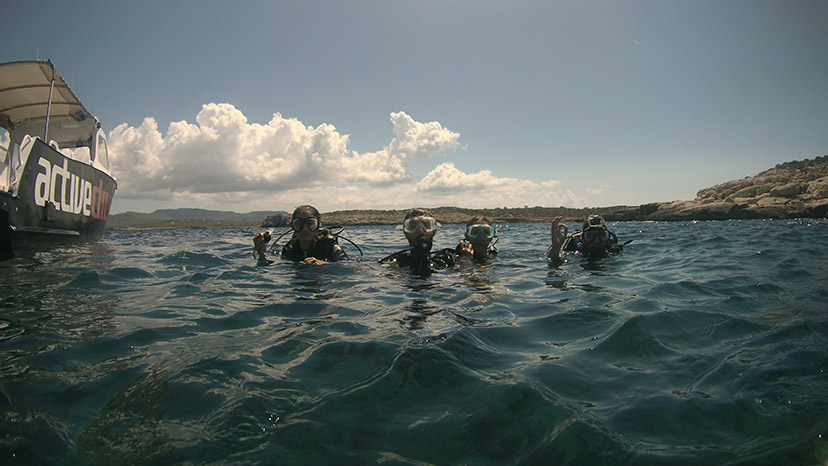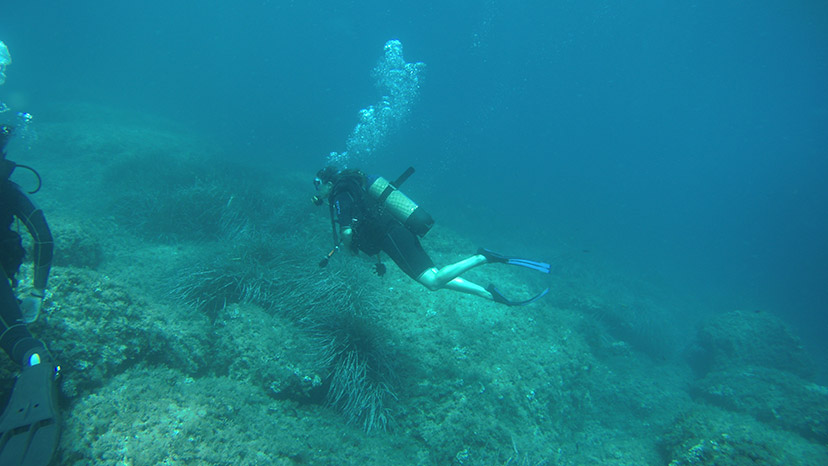 One of the most frequently visited places for diving aficionados is the site of wreckage of the 'Don Pedro', a few kilometres from the port of Ibiza. This vessel was shipwrecked in 2007 and sank to a depth of 26 metres. Divers visiting the wreck must not miss the chance to swim around its propellers and control room.
Another place worth visiting, especially if you are diving novice is the 'Dado Pequeño', just a five minute sail from the port of Ibiza, and one of best known diving spots in Ibiza, famous for its huge wealth of marine flora and fauna, for example, fish such as damsel fish, comber, rainbow wrasse, and bogue, along with yellow sea anemones, sponges or the fields of posidonia, the plants that keep the island waters crystal clear.
Another unmissable diving spot is 'El Faro', five minutes by boat from Cala Martina. Here there is an old lookout tower built on a reef, the habitat of marine species such as octopus, moray eel and White Sea bream. The ecosystem is unique, and is bathed in a special light which never ceases to astonish and amaze divers.
On the north coast of Ibiza lies the 'Cueva de la Luz', or cave of light, located between Sant Antoni de Portmany and Portinatx. This hidden corner of the island, where the play of light and shadow is unique, has a natural swimming pool in its interior. It is a beautiful place, making it one of the most popular diving spots for scuba divers.
Finally, 'La Bota de Es Vedrà', is a submerged rock in the north east of Ibiza close by the magical islet of the same name. This is one of the most frequently visited spots, popular for its varied marine life with tuna, barracuda, grouper and horse mackerel that abound on the many faces and crevices in "La Bota," providing perfect photo shots.
Finding new places beneath the island waters, while practising sport and enjoying the incredible views, is a must on any visit to Ibiza if you seek to discover the island's true essence.